Thank you to Entertainment Weekly for the following interview ...
You've seen Michael Orland (pictured, below) on American Idol countless times, but you probably don't know it. He's the guy sitting behind the piano while the contestants rehearse with the guest mentor.
As Idol's official musical composer, Orland gets to work with each contestant on their arrangements, so we thought we should check in with him about Blake's beatboxing, Phil's harsh reviews, and Tony Bennett's disregarded advice.
ENTERTAINMENT WEEKLY: What's the contestants' schedule for deciding on a song?
MICHAEL ORLAND: By the Thursday before the Tuesday of the show, they know and we work out the arrangements. Friday they work on them again and perfect them, Saturday we meet with our guest mentor for the week, Monday we rehearse with the band, and Tuesday is the show. It's a quick turnover, especially when you realize people spend months working in a studio on a single song.
EW: Your arrangements have taken some hits this year — I'm thinking specifically of Chris Sligh's Endless Love, which got slammed by the judges. Do you regret Coldplay-ifying that song?
Orland: We will take the blame for an arrangement but a lot of times — and it's happened a lot more this season than seasons past — contestants have had exact ideas what they wanted to do. My mother called me after ''Endless Love'' and said, ''Why did you want to do that?'' But he came in with that arrangement. That was totally his idea and when they want to do something like that we cannot stop them. That song is so beautiful that, as Diana Ross said, all you have to do is sing the melody.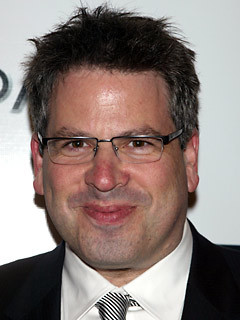 At one point the contestants had this need to put their stamp on everything, not realizing it was changing the integrity of the song. They're all learning now that they can sing it straight.

EW: Speaking of which, I'm so happy that Blake Lewis has stopped beatboxing his way through every song because it's made him a much more interesting singer. Did you coach him on that?
Orland: As long as we're not picking a song for anybody, once the choice of song is made we're all over it. We help as much as we can. That's something Blake chose to do. He decided he could give it a rest for a couple of weeks.

EW: It seems like the contestants are ignoring a lot of advice this year. For example, this week Tony Bennett told Haley Scarnato not do the whole ''And you, and you, and you'' line in ''Ain't Misbehavin,'' and advised Phil to add some beats behind the words ''Night and Day.'' And yet, neither listened. What do you make of that?
Orland: Those two and LaKisha Jones, who was told by Tony Bennett to end on the one note, when instead she ended on ''Ain't no sunshine when he's gone.'' Believe me, no one wanted to come off being disrespectful. I know the kids were just blown away by him. I was a wreck playing the piano in front of him. He just happens to be a real purist with the melodies.

Unfortunately, because of the way they had the clips, it made the kids look like they weren't going to listen to what he said. But we tried it his way. I worked with Haley and LaKisha that week and we tried changing it up and playing it straight. We came back to the studio on Monday and said, ''Let's try it his way.'' It just didn't work. They have to do how it feels right to them.

EW: In Haley's defense, the whole flirty shtick worked well with her new skirt-up-to-my-hoo-ha image.
Orland: Yeah, you have to take what the mentor says, learn whatever you can, and then be comfortable with your own performance. You're the one being judged, not Tony Bennett.

EW: What happens when the singers can't nail down a song choice?

A bunch of the kids have been unable to decide between two songs which more often than not ends badly. When Chris changed his song to ''Every Little Thing She Does is Magic'' late in the game, he got voted out. Do you encourage them to stick with a song?

Orland

: You know what? We did something on

Access Hollywood

with Chris with just the piano after he got voted off and he was so great. Sometimes the big band and the lights and the pressure just gets to them. When we did it I was like, ''Oh my god. Why didn't you sing it like that?''

EW: Do the contestants have the option to ditch the band entirely and just have a piano on stage?
Orland: Absolutely. I remember when Bo Bice did an a cappella song. It was so daring. We've done stuff with just a guitar. They can request whatever they want.

EW: Don't you ever want to say ''Nooo! Don't sing that!''
Orland: Of course. A contestant might pick a song and I'm cringing on the inside but you gotta let them do what they gotta do.

I wish someone had told Gina Glocksen not to sing ''Smile'' this week because I think going all sentimental was what got the rocker girl voted out.

That is a gorgeous song. But remember the contestants come in and go, ''Oh my god. Do you know what the judges said to me last week?'' and ''Last week I did up tempo so this week I want to sit down.'' They second guess themselves and try to figure out what the judges or the audience wants to hear.

EW: How do you cope with having to work with some singers who are so far superior to others?
Orland: That definitely happens every year. Bo Bice and Taylor and Chris Daughtry would come in every week and say, ''This is what I want to sing,'' and those are people that make it easy. They also had a great work ethic. That's what makes the difference between someone really good and really great. But yes, some people need more help than others. It makes it fun, actually.

EW: How are you feeling about the judges' criticism this year? Harsher or pretty much right?
Orland: I'm shocked and appalled by some of the judges' criticism. Take Phil Stacey. I wish they had seen his dress rehearsal this week because it was better and Phil has a tendency to doubt that what he sings is enough so he keeps adding to it, but he has got such a great voice. Then they just started slamming him. You just never know what the judges are hearing and what they're in the mood for.

Matt Richenthal is the Editor in Chief of TV Fanatic. Follow him on Twitter and on Google+.

Tags: American Idol