According to MSN and NBC news sources, the Hollywood studios have presented a new and much larger contract offer to striking film and TV writers as of Thursday, and the writers' negotiators have requested a four-day recess to consider it.
The Alliance of Motion Picture and Television Producers said in a statement that the negotiations are set to resume next Tuesday, December 4.
The producers said the new offer included payments for work shown online, one of the major sticking point that led to the current writers strike.
Producers say the new offer includes $130 million in additional compensation but did not specify whether that proposed figure was per year, or over the three-year life of a proposed new contract. That we will have to wait and see on.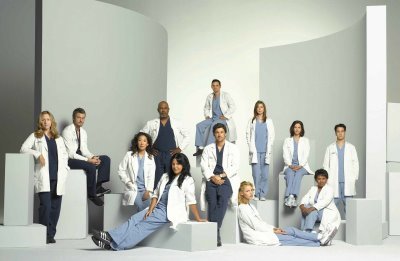 The Writers Guild of America went on strike November 5 when its last contract expired. Negotiations began anew on Monday after breaking off over a week.

Cross your fingers that a deal between the studios and writers is reached soon, as the slate of finished episodes of Grey's Anatomy is just about wiped out.

We believe (although we're not certain) that Episode 11 (December 13) is the last completed episode of Season Four of Grey's Anatomy.

Steve Marsi is the Managing Editor of TV Fanatic. Follow him on Google+ or email him here.

Tags: Grey's Anatomy