CBS won a repeat-laden Thursday night ratings battle amid the ongoing writers strike, with Survivor: China rising to the top in total viewers and adults 18-49.
Both 9 p.m. heavyweights - Grey's Anatomy (which aired the Season 4 premiere, "A Change is Gonna Come") and CSI, were in repeats, as was NBC's The Office.
So it was Survivor: China (13.8 million, 4.5 rating/12 share in adults 18-49) that was the most-watched program of the night, according to Nielsen Media Research.
CBS therefore won 8 p.m. and 9 p.m., thanks to a repeat CSI (12.3 million, 3.4/8) as NBC's ER (8.6 million, 3.4/9) split 10 p.m. with Without a Trace (9.9, 2.5/7).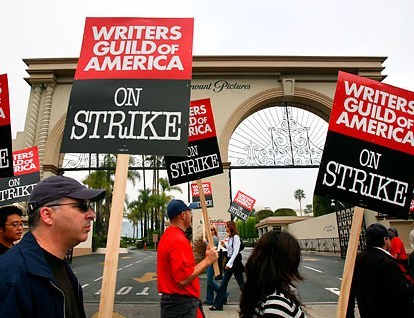 Meanwhile, it appears that the brief hope that the Writers Guild of America strike may be nearing its conclusion has been dashed for now, as the writers were both swift and vehement in rejecting the latest proposal from the studios.

As a result of the ongoing strike, numerous sources are reporting that Episode 11 of Season Four of Grey's Anatomy (the next new episode, "Crash Into Me, Part II" is #10) will not air until early next year, rather than in two weeks, December 13, its originally scheduled air date. We apologize for our reporting error.

Steve Marsi is the Managing Editor of TV Fanatic. Follow him on Google+ or email him here.

Tags: Grey's Anatomy