Welcome back to the Gossip Girl Insider Round Table!
While Gossip Girl fans gather in the forums to discuss their favorite characters and story lines, our staff comes together to analyze the burning questions and best moments from the most recent Gossip Girl episode.
Topics from "Hi, Society" include threesomes (oh, yeah!), schemes going awry, wastes of space, and Dan's greatness. On to the Q&A�
~~~~~~~~~~~~~~~~~~~~~~~~~~~~~~~
1. Whose plan backfired worse: Chuck's or Serena's grandmother's?
DANdy: Chuck's. In the end, at least Serena's stuck up grandmother got to see her loved one happy. That has to count for something. All Chuck got to see what Nate rounding first and heading home with his love.
LovelyLively: If you look at each scam on its own merits, morals aside, Chuck pushed all the right buttons and just got a little unlucky. Cece, meanwhile, blatantly underestimated the resolve of both Dan and Serena. For that, she takes this cake. And it tastes like shame.
GossipGuy: I'm going to have to give this one to my boy Chuck. The results of grandma's plans backfiring? Her poor daughter is stuck being happy with Dan. She can always buy back Serena's love, I'm not too worried. But poor Chuck. He lost the love of his life. I <3 Chair.
2. Bigger waste of space: Carter Baizen or Blair's black/Asian two-headed lackey?
LovelyLively: Baizen. That guy's a total waste. The two-headed sidekick is more amusing, confusing filler to me.
GossipGuy: I'm going to actually go with Blair's black/Asian lackey. Because, despite what this question would lead you to believe, they in fact have two bodies and therefore waste twice as much space with half the lines of Carter.
DANdy: Carter Baizen. Mainly because he reminds me of the train wreck that was Oliver on The OC.
3. How happy were you when Dan kissed Serena at the end?

GossipGuy: It got so dusty in the room. Go Dan!!
DANdy: As happy as Rufus will be when he reads my final answer.
LovelyLively: It was probably just the garlic pasta and onions I ate, but there was definite welling up of the eyes during that scene. I seem to eat foods like that most Wednesdays at 9, coincidentally.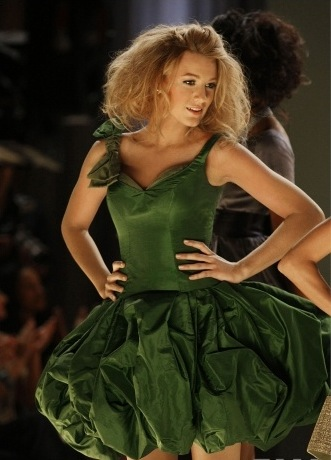 4. More likely threesome: Chuck, Nate and Blair, or Lily, Alison and Rufus?


DANdy: The latter trio. We know Lily is a former groupie. There's little doubt she's tuned the chords to more than one guitar at a time already... if you know what we mean! As for Alison, hey, she cheated on her husband. Down a bottle of wine and start making it up to him!

LovelyLively: Seeing as Blair Waldorf went from virgin to nympho in like a week, Nate is rather unpredictable and Chuck is the ultimate bad seed, I'd have to say the odds of that happening are about 3:2.

GossipGuy: Sorry Rufus, but it looks like Blair will be having twice the fun soon. I don't think that tension between Lily and Alison is remotely sexual. And Chuck and Nate? I don't think they'll be crossing swords anytime soon, but we've seen both of these guys having sex - with a third person present - in the short 10 episodes we've had so far. It's only a matter of time.

Steve Marsi is the Managing Editor of TV Fanatic. Follow him on Google+ or email him here.

Tags: Gossip Girl, Round Tables