Secrets, secrets are no fun. Secrets, secrets, hurt someone.
Will Chase take this classic saying to heart when the new season of House premieres later this month? It doesn't sound that way.
As many fans of the Fox drama already know, a euthanasia storyline will play a key role on season six of the show. Will Chase give in to a patient's dying wish and then keep the act from new wife Cameron?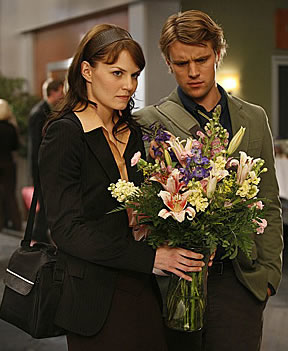 "That's not quite the story," Lisa Edelstein told TV Guide. "They have some problems with a secret and when your partner is keeping a secret from you, you can't help but have your mind wander about what that secret is. The thing is, it's not the secret Cameron thinks it is, and when she finds out what the secret is, it's kind of worse."

Viewers won't find out more until the September 28 episode. The two-hour premiere of House will focus entirely on the main character's stay in a mental hospital.

Matt Richenthal is the Editor in Chief of TV Fanatic. Follow him on Twitter and on Google+.

Tags: House, Spoilers