After each Glee episode, our staff will gather and analyze the latest storylines, songs and quotes from this unique Fox show.
With that in mind, let's get right to this week's Glee Round Table! What did we like and dislike the most about "Showmance?" Take it away, TV Fanatic writers...
What was your favorite performance from the episode?
A. Cheerio: I loved "Push It." It really was pretty raunchy, but I guess it's hard for the FCC to have a problem when a glee club is the one gyrating on stage.
BerryTalented: OMG, Rachel's rendition of "Take a Bow" was amazing. I felt like I was watching Cosette from Les Miserables sing "On My Own."
FinnFan: How can anyone say anything but "Gold Digger" for their answer?!? Matthew Morrison (Will) actually rapped! I think Kanye has competition.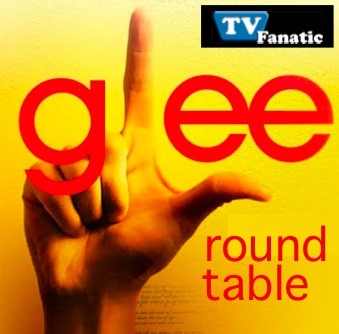 What was your favorite Sue Sylvester quote from the episode?
A. Cheerio: I can only select one? I'll go with: "That was the most offensive thing I've seen in 20 years of teaching — and that includes an elementary school production of Hair."

BerryTalented: Gotta be Sue's random cry from female equality when Will told her to "hold on a second" and she replied: "I resent being told to hold on to anything."

FinnFan: When Quinn said she'd get her boyfriend back if the glee club broke up and Sue dryly responded: "I don't care so much about that."

Will Finn break up with Quinn?
A. Cheerio: Not any time soon. As many guys know, the problem he encountered when Finn kissed Rachel is quite humiliating. At least he never has to deal with that when dating Quinn.

BerryTalented: I really hope so. As it stands now, this couple's nickname would just be "Finn" or "Quinn." That's so much lamer than the potential for Finn and Rachel: "Ferry."

FinnFan: Did you hear Rachel's version of "Take a Bow" by Rihanna? One of the repeated lines in there is "it's over now," not exactly a promising sign for her and Finn.

What was your least favorite part of the episode?
A. Cheerio: Anything with Terri Schuester. She was always annoying, but the fake pregnancy plot is really stupid.

BerryTalented: I'm sad to say Terri Schuester. It's too bad because I really liked actress Jessalyn Gilsig on Friday Night Lights and Heroes.

FinnFan: Terri Schuester. Does the show want us to root for an affair between Will and Emma? It's strange they'd set things up this way.

Matt Richenthal is the Editor in Chief of TV Fanatic. Follow him on Twitter and on Google+.

Tags: Glee, Round Tables