Greek Recap: "The Dork Knight"
by LL at . Comments
This week's episode of Greek was all about figuring things out and starting over:
For Casey, this meant spying on Cappie and Evan to find proof of their secret friendship; for Ashely, this meant figuring out how to get back into the rhythm with Fisher; and for Rusty and Dale, it meant moving on with their personal relationships.

Check out the full recap of the newest episode, titled "The Dork Knight."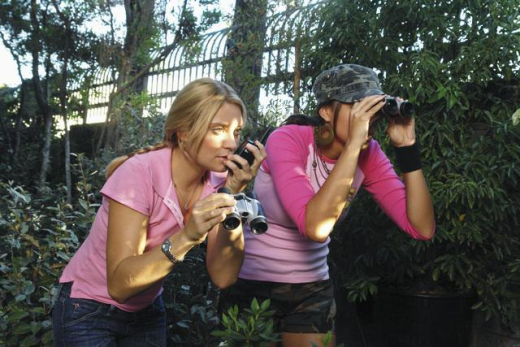 As usual, we've compiled our favorite Greek quotes from the hour and listed them below:
Casey: So Fisher is officially off probation?
Ashley: Once again he is a full citizen of the United States of Ashley. | permalink
Rusty: She already has friends in New York. What, do they sit around Central Perk, talk about what to name Rachel's baby? | permalink
Ashley: You've never seen Clueless and you're a film major? I thought CRU had a good program. | permalink
Cappie: If our enemies find out that me and Evan are vigilante crime-fighters who protect the people of Cyprus from the dark forces of corruption, we'll be so screwed! | permalink
Tags: Greek, Reviews