Modern Family is one of the funniest new shows on TV.
It has a great cast, great jokes and even great guest stars lined up in Edward Norton and Elizabeth Banks.
In a recent interview with E! News, star Ty Burrell (incredibly hip dad, Phil) opened up about his character, as well as what's to come on the ABC sitcom. A few excerpts:
On Phil: "Phil is a dog who can talk. He's this well-intentioned guy, superearnest. His tail is always wagging when anyone comes home as if he thought they were never going to come back. And yet at the same time, that tail is knocking crap off the tables, you know?"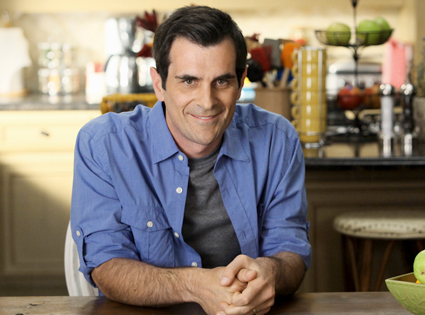 On bonding with his fake kids: "Claire (Julie Bowen) and I are [wondering] if any of our kids is the best of anything, so Phil tries to commit to making Luke the best at something... Phil is going to spend 10,000 hours with Luke playing baseball until he's a master. It lasts for, I think, less than an hour."

On family time: "We're doing more with the whole family that's really fun, and it's something we're discovering as we go. We've got a couple episodes in which Shelley Long guest stars as Mitch and Cam's mom. We have an episode coming up where Jay has the family over to watch a football game."

Modern Family airs on Wednesday nights. Catch up on its quotes now and set your DVR to a series recording for it. You'll thank us later.

Matt Richenthal is the Editor in Chief of TV Fanatic. Follow him on Twitter and on Google+.

Tags: Modern Family, Interviews, Spoilers