The headline above refers to this season's 13th episode of the CW hit, titled "The Song Remains the Same." It will air on February 4 and McNiven - who plays recurring angel Anna on the series - previewed the major installment in an interview with AOL this week.
During the episode, she said...
Anna returns, blaming Sam for starting the Apocalypse;
She travels back in time, Termninator-style, to kill John and Mary Winchester and prevent Sam's birth from ever occurring;
Sam and Dean respond by also heading into the past, alongside Castiel.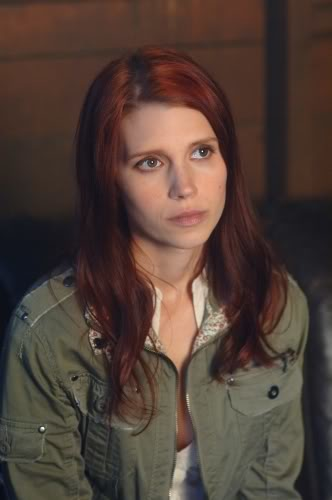 "Everything Anna does is motivated by wanting to do the right thing, wanting to do what she feels is going to keep this apocalypse from happening," McNiven said. "I see Anna as always doing what she thinks is right and she's very strong about that and doesn't want to hear anything otherwise."

McNiven added that fans "wont be let down" by the episode.

But they will have to wait awhile for it: Supernatural is on an extended hiatus and won't return until January 21 with a new installment.

Matt Richenthal is the Editor in Chief of TV Fanatic. Follow him on Twitter and on Google+.

Tags: Supernatural, Interviews, Spoilers