In our review of "Breach," we talked about how last night's NCIS: Los Angeles was bittersweet for Sam, who apprehended a terrorist but lost someone close to him.
Below, our staff breaks down Tuesday's episode of TV's #1 new show in our NCIS: Los Angeles Round Table discussion. Here's what our panel had to say ...
1. What was your favorite quote from the episode?
The Barnacle: I could feel Sam's pain when he tore into Safar, asking the question he already knew the answer to inside: "What's that supposed to mean?!"
Dr. Shepherd: Anything by Hetty. Thank goodness she doesn't go over my time card.
M.L. House: Callen flawlessly name-dropping random Ukraine towns. The guy's good!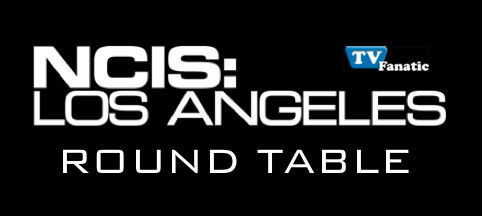 2. Was this the best episode of the series so far?


M.L. House: Probably. NCIS: Los Angeles has gotten by on being hipper and more action-packed than its counterpart, despite many generic procedural drama plots that have been done before. Last night was as close as it's come to putting it all together.

Dr. Shepherd: I thought so. There were flashes of brilliance in most if not all of the fall episodes, but this was the first installment I really considered seamless.

The Barnacle: If not the best, definitely top three. It was action packed and sincere, a combination the NCIS franchise is (perhaps uniquely) good at delivering.

3. Should Sam have told Moe about his father?


The Barnacle: At a certain point, he should have been up front. Had he done so, it would have been more difficult for Safar to corrupt him, as Sam should have known Moe was susceptible to. Still, I realize that's not something you just bring up.

M.L. House: Moe's story was sad and all too real. Tens of thousands of disaffected, displaced young men fall down the wrong path, even with strong mentors like Sam trying to lead the way. I thought the story was very realistically handled.

Dr. Shepherd: He'll second-guess lying through omission now, but Sam did all he could. Helping Moe get to America was more than most people would have.

4. How awesome is Hetty?


Dr. Shepherd: Hetty rules, no doubt, and not just because she keeps the trains running on time. There is a compassionate method to her madness, as she revealed at the end. She looks out for Callen and the rest of the team as much more than their manager.

M.L. House: Awesome indeed. Linda Hunt brings the same touch of class to the show that David McCallum does to NCIS, albeit with a much different character.

The Barnacle: Very. Any four-foot senior citizen who can strike fear in a room of bad-ass government agents with talk of expense reports earns my respect!

Steve Marsi is the Managing Editor of TV Fanatic. Follow him on Google+ or email him here.

Tags: NCIS: Los Angeles, Round Tables