This week's episode had us feeling a lot of compassion towards Adam and Kristina, for the daily struggles they face raising Max.   On The Situation, Adam gets to reconnect with his son on the baseball field.  Sarah meets a cutie, and sparks are definitely flying for this young mother.  And comical Crosby finally tells Katie he is a father.
As each Braverman story unfolds, we feel more connected to its characters.  You have really nailed it on the head NBC! Parenthood ROCKS!

First, there is Sarah's new love interest.  He is much cuter then Jim, but there is one problem... he is Amber's teacher!  You can't go around dating your teenage daughter's teacher.  We see this causing a huge rift between the two. Do you think Amber will freak out once she finds out her mother's new beau? 

Someone needs to introduce Sarah to an online dating site!  Ever hear of Match.com? Please don't do this to your daughter, high school is hard enough!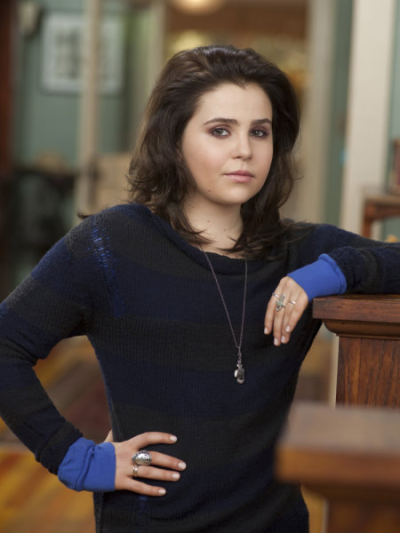 Crosby and Jasmine agree to a paternity test.  We are sure Jabbar is his son, but a man is entitled to know the truth, especially since she has hidden Jabbar for all this time.  

Crosby also tells Katie about Jabbar, which ends disastrously.  Can't blame her though, must be tough to be literally the last one to find out about your boyfriend's son.  They were even planning on starting their own family… don't really see that happening now, do you?
Finally, Adam is able to reconnect with his son on the baseball field with the help of his nephew Drew.  Adam even admits to Sarah that their time together has almost allowed him forget Max has a "situation".  Max is such an incredible kid, and we hope he gets the help he needs to live with Asperger's.
We are true Parenthood fans and can't wait to see what transpires next week. All we can say from the previews is we hope Joel has not fooled around with that slut Racquel.  Go away you want to be home wrecker!
Until next week, here are a few of our favorite
Parenthood quotes
:
Amber: Can't you just punish me please?
Sarah: No I can't punish you, because I ran out of good punishments for you in Fresno. We'll have to see what he comes up with. | permalink
Racquel: We can't make our children into something they are not.
Julia: Thanks. That's very Buddhist. | permalink
Joel: Does telling me exactly what I should say make you feel like less of a control freak?
Julia: All right fine, this is who I am. I am going to except it. I'm a control freak. | permalink
Adam: Well, what are we going to do about this?
Kristina: Nothing.
Adam: Nothing?
Kristina: It is what it is and there's nothing we can do about it.
Adam: Well, can I still hate the guy? | permalink
Tags: Parenthood, Reviews
Want more Parenthood?
Sign up for our daily newsletter and receive the latest tv news delivered to your inbox for free!
More From TV Fanatic
On tonight's Gang Related, Ryan was forced to make a difficult decision. Which side did he chose?
On the latest episode of Satisfaction, Neil learns an important lesson about being honest with himself from Adriana while Grace struggles on her new job. Read on for analysis.
On Rookie Blue, Oliver turns down extending his contract as Acting Staff Sergeant until Duncan's dismissal hearing turns unpredictable. Read on for more.
On tonight's The Bridge, Marco is made an offer that he initially refuses. Will he agree to go after Fausto?
---