Tuesday night's installment of The Hills was called "This is Goodbye."
This is also true of the show, which ends this summer, thankfully.
As episodes of The Hills go, last night's wasn't particularly bad. It just wasn't particularly good, or intriguing for any reason. No drama, nothing we haven't already seen play out 100 times before, both on the show and in real life via celebrity gossip tabloids.
Last night's top two story lines (term used loosely):
Brody Jenner has feelings for Audrina Patridge. He also has feelings for Kristin Cavallari. Audrina has a boyfriend. He hooks up with Kristin instead. The next day, they say they like what they have going, but also like being single. Solid.
Spencer Pratt is increasingly angry and erratic. Heidi Montag stands by him and has no friends. They are basket cases. All their family and friends agree to ditch them.
Okay, consider yourselves caught up!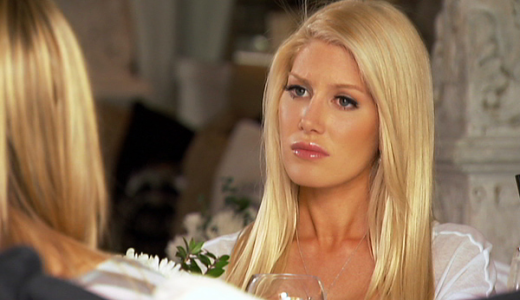 Recent episodes of The Hills are about as enticing Heidi Montag's face.

You could sit through worse, we imagine ... but now that Heroes has been canceled, even that might be a stretch. This is just so boring and devoid of any of its original appeal.

Seriously guys? We get it, Spencer is crazy. Heidi has changed a lot. They have isolated themselves. This has been going on for four freaking years! Just pull the plug already!

As for Brody's romantic interests, fake as they seem, we don't imagine it's tough for him to assume the playboy role. Especially when he doesn't even have to commit after.

Steve Marsi is the Managing Editor of TV Fanatic. Follow him on Google+ or email him here.

Tags: The Hills, Reviews