For a self-proclaimed diabolical super-genius, Matt Hoffman has made some dubious moves on Big Brother. The brains of the Brigade somehow won another endurance competition to win the title of Head of Household again, but the risk-taker may be treading on thin ice.
Learning from his botched back door attempt, and seeing his adversaries dominate last week, there was no way Brendon and Rachel weren't going up on the block, and they knew it.
Rachel even gave HER MAN the cold shoulder for losing the HoH competition.
But what was a coronation - everyone, especially Britney, was really excited to make fun of Rachel and Brendon - soon grew complicated for Matt when confronted Pandora's Box: a door with a big question mark on it. This being Matt, he obviously opened it.
His reward? The Diamond Power of Veto, which allows him to not only take someone off the block, but choose the new nominee in either of the next two weeks. The rub?
He has to keep this secret
Something bad happens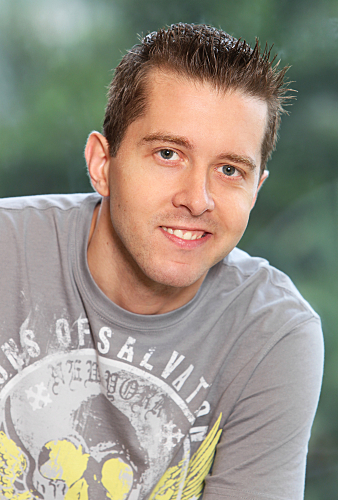 Should Matt have left well enough alone?

Since he can't say what he won, Matt is forced to tell a bad lie - that he only won a dollar - and confess that something bad will happen to the house now since he opened the box.

Not a good way to shake the "shady" label.

Only one of the nine houseguests knows what that bad thing is, however: Ragan. America voted for the professor to become the new Saboteur, and he reluctantly accepts.

He wants to fly under the radar ... but he can't let America down!

If he can complete three sabotages in each of the next two weeks, he'll win $20,000. Can he do so and keep it a secret? We have our doubts, but we can't wait to find out.

Since Matt and Ragan are both such smart players, we actually thought there was a decent chance they'd pass up their respective tempting power/money grabs. But no.

Matt flies by the seat of his pants a bit, and Pandora's Box just sucks you in, so that one probably wasn't surprising. But being the Saboteur is so not Ragan's style!

In a last-ditch effort to get on Matt's good side, Rachel tries to ally herself with him. In the process, she accuses Matt and Ragan of being a team. Ragan is as pissed as we've seen him this season, accusing her of making up facts and lying. Team Ragan.

Brendon, of course, tries to defend Rachel, only to incur Ragan's wrath as well. If nothing else, Matt secured Ragan's loyalty this week by default after this display.

Ragan also did a nice job sitting there acting confused when the Saboteur announced his return to the house. Everyone is straight up confused as to who it is, but we'll see if they begin to narrow it down once our man starts sabotaging people as planned.

What should he do? Any suggestions?


Anticlimactically, Matt nominates Brendon and Rachel for eviction, saying it's not personal and purely strategic, and that he fully expects one of them to win the Power of Veto yet again. Has their luck run out? If the nominations stay the same, who goes?

If one were to break up the Brenchel alliance, Brendon seems like the bigger threat, the less polarizing figure of the two. Would it make sense for the Brigade to send Brendon packing first, leaving universally despised Rachel in jeopardy the following week?

Either way, the Brigade has three votes, plus Matt's tie-breaker AND diamond veto.

They're definitely running the show for the foreseeable future - but will Matt's HoH status and opening of the box put a target on his back and come back to bite them?

Steve Marsi is the Managing Editor of TV Fanatic. Follow him on Google+ or email him here.

Tags: Big Brother, Reviews