It's official. The contenders are beginning to emerge and the Dancing With the Stars field has been pared to eight. Which couple was the fourth to be eliminated this season?
Was it Bristol and Mark? Sitch and Karina? Florence and Corky? Kurt and Anna?
After an hour full of filler, people placed IN JEOPARDY, The Goo Goo Dolls, and snoring, the couple eliminated from Dancing With the Stars this week was ... drum roll please ...
Brandy and Maksim Chmerkovskiy. Just kidding. Come on, people.
It was Karina Smirnoff and The Situation. They are outta here.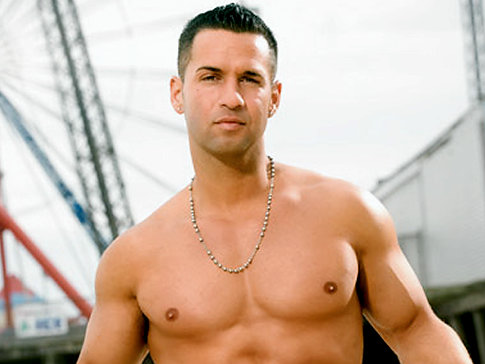 Sorry, Mike. At least you still have your muscles.

He hadn't put together a truly good routine, but staked by until his dismal scores in the show's fourth week left little doubt that he'd be leaving last night.

Bristol Palin had an outside shot to leave, but it was The Situation's time, which even he seemed to realize as he bowed, waved and fist-pumped goodbye.

If nothing else, he exited in relatively classy fashion, and he's right when he says he gave it his best shot despite a glaring, utter lack of dancing ability.

"I said, 'You know what, if I get eliminated, I put it all on the floor last night,'" said Sitch of his efforts with Karina. "So if it was [to be], I bow gracefully."

"Dancing With the Stars, you definitely got to see the whole situation."

We sure did. And we are better for it. We now return to your regularly scheduled dance show Monday nights and Jersey Shore quotes Thursdays on MTV.

Who will be next to go on Dancing With the Stars? Who do you predict will - and who are you rooting for to - win the Mirror Ball trophy?

Steve Marsi is the Managing Editor of TV Fanatic. Follow him on Google+ or email him here.

Tags: Dancing With the Stars, Reviews