"How can someone this small have a tumor this big?"
A question like this seems to open most episodes of Private Practice, which often puts its parent series Grey's Anatomy to shame in terms of impossible medical cases.
By impossible, we don't mean unrealistic (although you could certainly argue it at times), but beyond the point where the patients or doctors can emotionally grasp.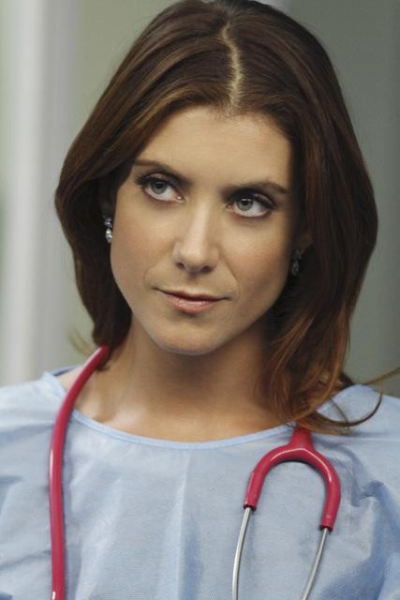 Addison butted heads with an attractive oncologist.
When Addison completes a delivery, she sees the baby isn't crying. That's when she sees the tumor and knows that an operation will be necessary to save the poor little one.
There's just the matter of Dr. Rodriguez standing in the way. An oncologist, he believes chemotherapy is the best course of action. Addison thinks surgery is the only option.
In the impossible choice department, the baby's parents want to make the "safe" choice (chemo), but Sam argues that taking the risk offers the best route to a normal life.
Despite complications, Addison and Sam pull it off with flying colors.
The tumor is removed, the parents relieved, and Dr. Rodriguez impressed. So much so, he asks Addy out! She declines, but not before spilling her guts on relationships. TMI?
Later, Sam tells Addison she expects to get hurt in love and to stop always looking so far ahead. Sam says to trust her and that she will not get hurt this time. Swoon alert.
Meanwhile, Sheldon and Violet are evaluating prison inmates being considered for parole. Is this part of their job description ordinarily? It seems like a bit of a reach. Anyway.
Instead of trying to finagle his release as you'd expect, a prisoner named Lewis is fearful he'll be let out and asks Violet to lie to the parole board so that he can remain inside.
Violet's integrity won't let her do that, of course. Violet's compassion won't let him flounder on the outside, either. When he walks out of prison, she's there waiting for Lewis.
Not surprisingly, this bothers Pete enormously. Lewis killed someone.
Just the same, Violet does what she can to help him and gets him to believe it's okay to live, even though he doesn't believe he deserves it after the heinous things he did.
Later, she learns what was really needling Pete. His mother is in jail, and his brother might be too. Violet's as surprised as we are, but Pete won't elaborate on it ... for now.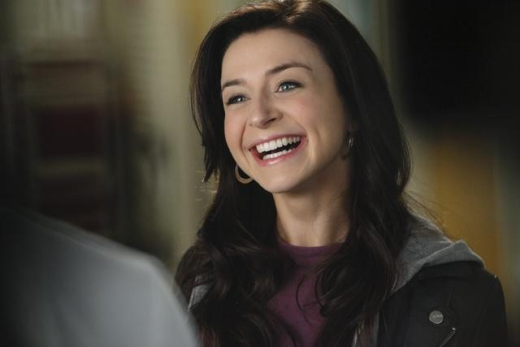 Amelia really needs to get some.

When both Violet and Charlotte comment on Sheldon's skills between the sheets, Amelia, who's going through a serious drought down there, straight up propositions Sheldon.

He says he'll consider it. Say what now?

While he often seems hapless, Sheldon's no fool. He's been down this road enough times to know a no-regrets lay for her and a broken heart for him is not a winning combo.

However, in a great scene, he tells Amelia that the door's open to get back to him it she's interested in something real, because he is, in fact, as good as the ladies say. Ha!

Finally ... Cue the weekly Cooplette knock-down, drag-out fight! Cooper wants kids. Charlotte does not. Naturally, this argument gets heated, but they table it on good terms.

They channel their frustrations into a mutually enjoyable activity: Sex. Hey, you can't go wrong. If only we weren't already fearing for poor Charlotte and what happens next.

What did you think of last night's Private Practice? Comment below!

Steve Marsi is the Managing Editor of TV Fanatic. Follow him on Google+ or email him here.

Tags: Private Practice, Reviews
Want more Private Practice?
Sign up for our daily newsletter and receive the latest tv news delivered to your inbox for free!
More From TV Fanatic
This week on The Last Ship, Danny gets sick and the crew begins to panic. Is it the virus? Meanwhile, Rachel's vaccine trials continue to fail.
Who was able to successfully problem solve on The Rachael Ray Show this week? Find out now in our review of Food Network Star.
The Masons are reunited on Falling Skies Season 4 Episode 6. Will it be a happy or contentious reunion?
What took place on The Real Housewives of New Jersey Review this week? Read our rundown to find out!
---