American Idol Season 10 Premiere: Watering the Flower, Letting It Grow
by Matt Richenthal at .
American Idol may have kicked off season 10 by telling viewers "it's not our story, it's yours" (while spending its entire first block recounting its game of musical judging chairs), but let's be honest:
Everyone who tuned in to last night's premiere was focused on Steven Tyler and Jennifer Lopez. Would they make us forget the trainwreck that was Kara, or miss the hilarious honesty of Simon?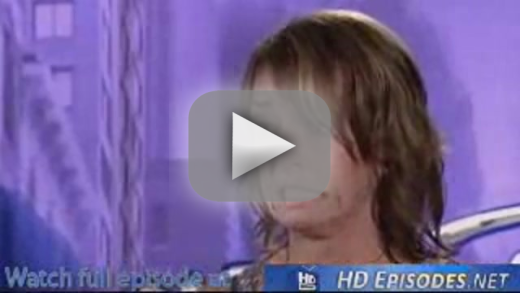 After two hours of evaluating contestants from New Jersey, the results were mostly positive.

Lopez needs to be develop her backbone a bit (she actually switched her vote once after a girl started crying), but Tyler is already the panel's star.

He jumped in occasionally and wailed along with singers, while offering up such nuggets as "Let her in the door, put water on the flower, 'cause I think it's gonna grow;" and, in response to a hopeful showing off stars on her nipples, "What's with the jujubes on your oo-oo-bes?"

We might never hear from any of the Golden Ticket recipient again, but the best audition of the night belonged to 15-year old Kenzie Palmer. She made me happy the show has lowered its age limit.

What did everyone else think of Tyler and J. Lo?

Matt Richenthal is the Editor in Chief of TV Fanatic. Follow him on Twitter and on Google+.

Tags: American Idol, Reviews
From Around the Web