This week's episode of Private Practice, "The Hardest Part," was all about learning to forgive one another and expressing love during tough times. Focused deeply on Pete's family, it was definitely a tearjerker.
I needed a tissue when Pete finally decided to introduce Lucas to his mother, Francis. Pete has always been relatively stubborn, but I was glad to see that Violet was able to talk him into at least hearing his mother out.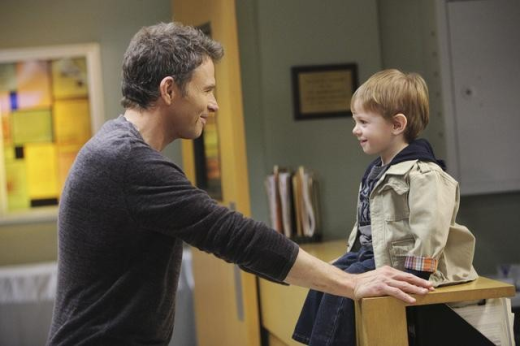 In life, it seems like missed opportunities easily become regrettable. Luckily, Pete was able to say goodbye to his mom before it was too late. I then needed a few more tissues when Francis died, and Pete's brother, Adam, broke down.
Although we haven't seen Francis or Adam in quite some time, it was obvious that Adam loved his mother very much. This was such an incredibly heartbreaking scene.
Meanwhile, Violet's book became a bit problematic, as it was too revealing for her patients. I foresee this issue potentially reprising again. To complicate things even more for Violet, she finds out about Sheldon's relationship with Marla.
I wanted to high-five Sheldon when he asked Violet: "Does the entire world need to be in love with you? Are you really that insecure?"
I don't exactly get why Violet is still upset about the single critical review, but more importantly, why does Sheldon really care what Violet thinks? I'm still not quite sure yet if I like Sheldon and Marla together, but Sheldon does deserve to be happy. I don't like that Violet is standing in his way.
Elsewhere, Amelia was a rock star once again. Both Amelia and Cooper made an excellent team in saving their young prodigy patient.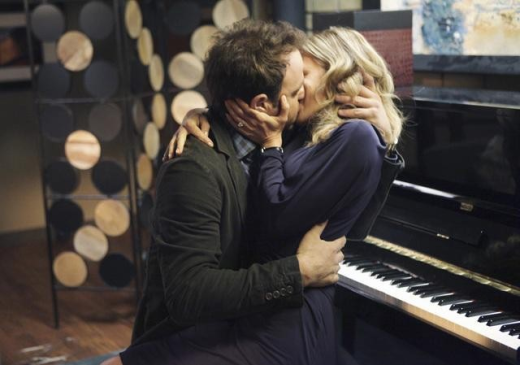 By the way, I needed a few more tissues when Patrick's grandfather entered the operation room and finally said what his grandson needed him to say all along: that he loved him.

As for Charlotte and Cooper, I can't wait for their upcoming wedding.

They have come so far together, and their bond is evidently only growing stronger. I loved when Charlotte told Cooper: "You can't give up on the things you love – not ever."

Although Addison was away at Seattle Grace and Sam played a small role this week, our other Oceanside doctors' held up just fine with stories of experiencing death and love.

Overall, this was a strong Private Practice episode. What did you think? Discuss!

Tags: Private Practice, Reviews