Reports of the death of Weeds might be premature.
When I spoke to star Hunter Parrish this week, I immediately asked for clarification on whether or not season seven (which premieres Monday) would be the show's farewell. Creator Jenji Kohan hinted at the likelihood in November.
"I hope not," Parrish said of that possibility. "There's been a lot of speculation, but we won't find out until halfway through this season."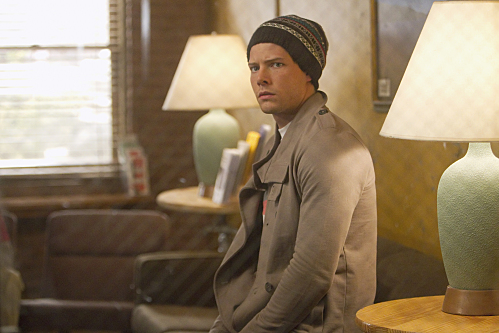 As always with Weeds, it will be a season of reinvention and risk-taking. The seventh season premiere picks up three years after events that concluded season six. Nancy is a free woman in New York City - and Parrish's Silas?

"We got to Copehnagen," he said of himself, Shane, Andy and company. "We stayed there for a few years and, during that time, I met some girls, I did some modeling. I had fun, made a little money that way and enjoyed spending time outside of Nancy's control."

More than any other character, of course, Silas has clashed with his mother over her controlling ways and dangerous decisions. Will that be the case again this year, when the family is reunited in The Big Apple?

Yes, Parrish says there's a moment in the premiere when Silas' frustration is evident. However:

"He loves Nancy. He harbors a particular, specific love for her and he's okay with what life might be now, three years later, having been apart for so long."

Among other topics I touched on with the amiable actor:

On Martin Short, who plays Nancy's lawyer in her custody battle over Steve: "In seven years, he might be my favorite guest star. Kind and giving as an actor. He was so respectful and supportive of all of us. He's quirky, he's funny... he's Martin Short!"

On the dark turn the show has taken: "The writers really let the characters tell the story. They make decisions about how they're going to survive... and the show has followed us there. A lot of that is taking some risk and I really respect the writers for doing that all the time... still, with Doug and Andy and all these amazing guest stars, they've kept things light in the face of Nancy - and now Shane's - dark tendencies."

On my wife, who saw Parrish in Spring Awakening and has him listed as her top celebrity crush: "That's so sweet! Tell her I say hi."

Weeds premieres its seventh season on Monday. Return to TV Fanatic for a detailed review of the episode immediately after it airs.

Matt Richenthal is the Editor in Chief of TV Fanatic. Follow him on Twitter and on Google+.

Tags: Weeds, Exclusives, Interviews