How I Met Your Mother Producers: Prepare for the Season of Robin!
by TV Fanatic Staff at .
Are you ready for a "Robin season," How I Met Your Mother fans? That's how executive producer Craig Thomas teases what's to come on his CBS sitcom, as fans were left to watch Robin clearly pine over Barney on the May finale.
Referring to that "longing look she gave Barney, who was looking at Nora," Thomas teased this week to EW: "If there are fans of the Robin and Barney relationship in all of its weird complexities, they're going to be very excited about this season."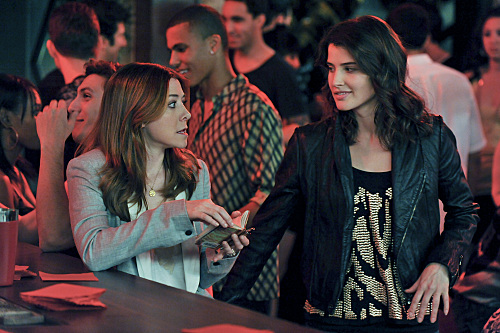 Thomas and fellow producer Carter Bays also opened up to TV Line about what's to come. Check out the full interview now and consider these spoilers:

Is there a theme for season 7? Birth, says Bays: "It's about rebirth and becoming something and becoming someone new. It's all bookended by this exciting new journey Marshall and Lily are heading out on."

Who is Barney marrying? We'll find out "for sure" this year, says Thomas.

What's the deal with Kal Penn? He'll serve as Robin's court-mandated therapist. "It's a bit of a forbidden romance," previews Bays.

And Martin Short's lawyer? He possesses a "dark secret," according to Bays.

Tags: How I Met Your Mother, Interviews, Spoilers
From Around the Web