On next week's new episode of Castle, a crime scene looks to be the work of the mob. How does Castle know? There's concrete evidence!
Eh? Eh? It this thing on?!?
The case on "Kick the Ballistics" actually takes an eerie turn when the gun used in the killing turns out to be the same service weapon of Detectice Ryan's that was stolen by the serial killer, 3XK. What will that mean? Tune in, find out, read our review of the most recent episode and then take a look ahead below: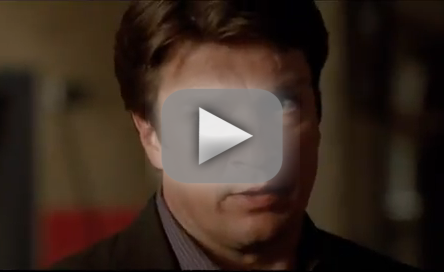 Tags: Castle, Promos
Want more Castle?
Sign up for our daily newsletter and receive the latest tv news delivered to your inbox for free!