How I Met Your Mother Producer on Robin Shocker: More to Come!
by TV Fanatic Staff at .
SPOILER WARNING: Stop reading now if you have not yet watched this week's How I Met Your Mother episode.
At the conclusion of "The Rebound Girl," Robin shocked us all when she revealed to Barney that she was... pregnant! Where is the show taking this unexpected storyline? Creator Carter Bays won't say for sure, but he does tell EW it's part of a much longer-term plan.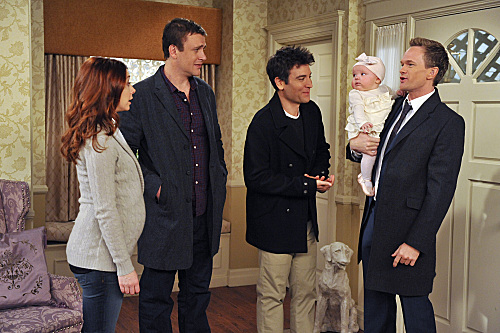 "There's more to come," Bays previews. "This little story isn't over yet... there are more revelations in store... new questions will arise and I feel like, this story, we are using this device a little bit to set the stage for a bigger story that is setting up the events of the rest of the series."

Bays acknowledges that Robin's pregnancy is a "game changer" and simply says to tune in on December 5 to see how Kevin plays into it.

What did you think of the surprise?

Tags: How I Met Your Mother, Interviews, Spoilers
From Around the Web