This week's episode of How I Met Your Mother may not have brought the best news to Swarkles fans, but that didn't stop our critic from awarding a back-to-back perfect rating!
So did "Tick Tick Tick" live up to your expectations?  Now's your chance to weigh in as you join our HIMYM round table.  As usual, use the comments to give your answers.
Favorite HIMYM quote of the night?
Chris: I am still laughing from when Marshall aggressively told that dude in their row to fork over his nachos for Lily. I kept waiting for a Saving Silverman reference, "That's one nacho." 
Leigh: Marshall: I think that sandwich was laced with other stuff...like hard meats. Ted, give it up. You're kids know you smoked weed. In fact, they probably get high to listen to you (Bob Saget) yammer at them.
Eric: Gonna have to agree with Leigh.  I'm a sucker for any sandwich-related jokes on the show.  Laced with hard meats?  Brilliant.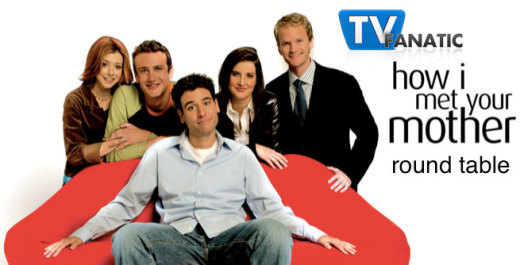 Were you happy/sad for Nora to go and Kevin to stay?

Chris: I feel like we never got to know Nora. I certainly didn't have any issues with her other than the fact that she stood in the way of Robin and Barney getting back together, but she was really cool. I was a fan from the moment she showed up at Laser Tag. Kevin has been gaining momentum and hit it out of the park with his answer to Robin's question. I guess I'm OK with him sticking around for a while as it hopefully will only serve to prolong the series.

Leigh: I really don't think Nora brought that much to the table. If one of them had to go, I'd vote for Nora. However it would be too perfect if they both broke up. Now the writers have evoked sympathy for Barney and turned people against Robin. Drama keeps things interesting unfortunately.

Eric: Like my fellow panelists, despite her impressive screen time, I've never grown attached Nora.  Ironically, Kevin, who I first hated and has had way less time on screen, has become a welcome addition to me.  It also helps I recently saw Harold & Kumar 3D Christmas and fell back in love with Kal Penn.  I love Swarkles, but I'm completely fine with a Kobin pairing as long as they'll let me have it.

No way Kevin was that forgiving unless he has something to hide.  What's his secret?

Chris: I had just figured Kevin realized he was playing with five fouls with regard to his relationship with Robin so to stay in the game he had to give Robin an easy two or three when the opportunity presented itself. The idea that he is hiding something is very interesting though. We saw how was able to see through Barney's reasons for wanting to be rid of the Ducky Tie. It sometimes takes a criminal to catch one, so perhaps he is indeed hiding something as well, but honestly I'm not sure what it could be. Possibly an ex-wife and or child from a marriage he was maybe forced into by his controlling mother. 

Leigh: Kevin definitely had some side action going on. Or maybe he's secretly married and not legally divorced yet..

Eric: Like the two before me, I'm guessing his skeleton is very ex-related.. or he's actually a huge closet sandwich eater named Kumar!

Favorite sandwich-induced moment from Groovapalooza 

Chris: Marshall leaning over to Lily but thinking he was talking to Ted was pretty hard to beat, but the revelation that the creepy guitar guy was in fact an actual sign was the best twist for me. 

Leigh: The fact that Marshall thought his sandwich was laced and was bugging out was amazing. Tripping out in a crowded place like MSG is pretty realistic and also a miserable experience.

Eric: First off, I have to rant that no one would ever lace a sandwich with a hard meat that costs more than the sandwich itself.  Then I gotta go with the nachos in general.  Both the ridiculous fact they kept getting on the women's line and the fact the nachos came from the trash and just the priceless look on Lily's face.

Okay saddest ending ever for Swarkles fans.  I repeat last week's question, but now for the distant future.  Will they ever get back together!?

Chris: I have long been adamant in my belief Barney and Robin end up together, but the line about how Barney never recovered from the moment in time when conveyed to him that she had not told the truth Kevin has me seriously questioning my belief. 

Leigh: I honestly don't know, but I do think so. I definitely don't think Nora will be the bride, perhaps it really will be Robin. 

Eric: Let's all remember the fact that at one point we all thought Robin and Ted were destined to be together.  You never know with HIMYM, but I still think things look good for Swarkles in the endgame.

Eric Hochberger is the programmer of TV Fanatic, so please forgive his mediocre writing. His programming is far better. Follow him on Twitter and/or email him. Just don't request threaded comments. They're coming.

Tags: How I Met Your Mother, Round Tables