There's plenty of action remaining on season seven of Supernatural, starting with tonight's "The Slice Girls" (previewed below), in which Dean has a one night stand with Sara Canning and we proceed to meet... his daughter?
But Jared Padalecki spoke to TV Line this week and took a much longer look ahead, responding to a question about the possibility of another season with:
"I'm excited... I feel like there are more stories to tell. I feel like we haven't wrapped everything up. Season 8 could be a great season. Even if we have to wrap things up... I feel like it would be a nice last hurrah."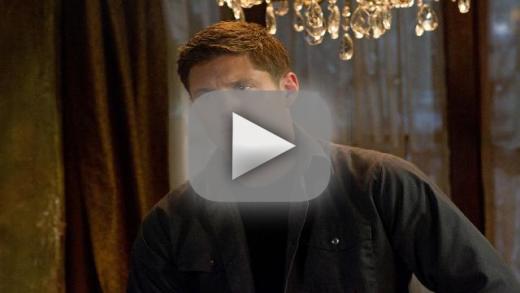 And what might that hurrah include?

"The Leviathans," the actor said, expressing merely his own hope. "We introduced this great character, this great demon, and just doing one season – introducing them and then getting rid of them – doesn't give them the seriousness that they deserve."

As for the return of Lucifer? And Sam's ongoing reaction to Bobby's death? Visit TV Line now for the full interview with Padalecki.

Tags: Supernatural, Jared Padalecki, Interviews
Want more Supernatural?
Sign up for our daily newsletter and receive the latest tv news delivered to your inbox for free!