The Vampire Diaries is on fire. Case in point: these ridiculously hot magazine covers.
But few, if any, other shows on The CW are particularly buzz-worthy these days. Gossip Girl still satisfies its niche of fans, but it's literally the lowest rated show on television. New programs such as The Secret Circle and Hart of Dixie? Solid, but none are breakout hits.
That's why CW's development head Thom Sherman says he had one question for anyone who pitched him pilot ideas for this fall: What's the billboard?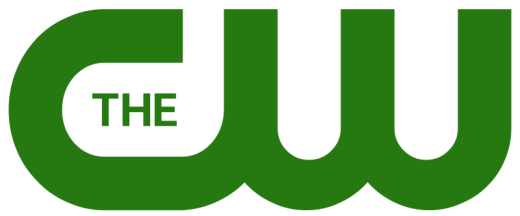 The following programs must have passed this test, as each has received a green light and will soon go into production. Not all will make the 2012-2013 schedule, but which do you most hope to see on the network later this year?

Beauty and the Beast: It's "a contemporary grounded [love story]," says Sherman, adding that the female lead will be a cop and the beast will help "from the shadows," not always appearing as an actual beast.

The Selection: Based on the upcoming series of books by Kiera Cass, this drama is set 300 years in the future and has drawn comparisons to The Hunger Games, "apt" comparisons Sherman notes, elaborating:

"It's a dystopian North American society that's one vast kingdom after a world war has changed everything. But it also has palace intrigue and a prince looking for his princess among the various territories he overseas. Our goal is for the quality to be like a show you'd see on a premium cable network."

Joey Dakota: A time-traveling filmmaker must go back and save the life of a rock star with whom she has fallen in love. Says Sherman:

"It's a big swing for the fence. It's a wonderful script by Bert Royal, the writer of Easy A. It's a lot of fun with musical elements to it...  It's romantic, sexy and funny and there's also a murder mystery."

Shelter: From the team of Mark Schwahn and J.J. Abrams, an "emotional and character driven [series] with a small weekly franchise element since it's set at an inn, so you have weekly guest characters coming in."

The Carrie Diaries: Self-explanatory Sex and the City prequel, although Sherman compares it to Smallville because "it's an origin story - how she started writing, how she came to love Manhattan. Basically how we frame the show is, 'Carrie at 16 found her first love and it's not a boy - it's Man-hattan.' The other unique aspect is obviously the time period."

Arrow: Will star Stephen Amell as the classic comic book character, someone Sherman describes as "very grounded, like a Jason Bourne."

Cult: Will star Jessica Lucas and an uncast blogger who investigate deaths that appear to be based on a TV show. Sherman refers to the project as "a twisted and sophisticated story."

First Cut: A younger version of Grey's Anatomy, with a nerdy medical school student looking to start fresh in a hospital

Tags: TV Listings, TV News