Criminal Minds Review: All In The (Dysfunctional) Family
by Renata Sellitti at .
Thanks, Criminal Minds, for making us all suddenly feel like our own families aren't nearly as dysfunctional as we'd previously thought. If you can watch this week's episode without thanking your lucky stars that those people weren't your relatives, well... remind me to never come over to your house for dinner. 
Despite the fact that "A Family Affair" once again revealed to us who the UnSub was very early in the game, for some reason it still felt more interesting than in past weeks. We did get the intrigue of not knowing how Jeffrey became paralyzed (at first I almost thought it was a combat-related injury and he was a veteran - that'll teach me to guess), and we also didn't know his mom covered for his dad in their accident. By the looks of her, I'd have guessed that Mommy Dearest was the one to screw things up. She was one tough cookie - and not in a good way.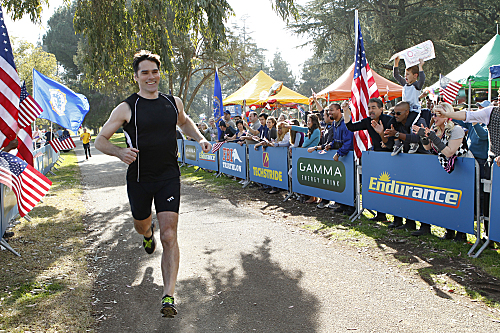 First things first, though: Yay Hotch for completing his FBI triathlon! I thought it was so sweet that he introduced Beth to Jack. She seems awfully down to earth, and Hotch seems happier when she's around. Now if only we could get love interests going for Morgan and Reid, we'd be all set. But I'm getting ahead of myself...

I feel really badly for prostitutes, when it comes to their television portrayal at least. They're always being picked off for sport killing, and treated like no one will ever miss them or connect the dots. It wasn't until the "sexual surrogate" was killed that they really revved up their investigation and were able to piece things together. If they'd continued picking off the working girls, who knows how long it would've taken them to solve the case? Victim-ology says a lot, so I suppose they needed the deviation.

Things that were funny this week: Reid's, "I've seen an episode of Mr. Belvedere" reference in offering to babysit made me love him even more. If you're too old or too young to get the reference, I'm sorry for you, because it really was gold.

Also, him cheering loudly to make JJ, Prentiss and Garcia's hangovers worse was awesome. Not that hangovers are funny, but these ones kind of were to be honest. I guess JJ should've stuck to drinking those 5 Hour Energy drinks instead of whatever she downed during salsa lessons - eek.   

This season's episodes have become incredibly formulaic lately. It's almost like you can set your watch to when certain things are going to happen. I do love this show, but making it a bit less predictable would be a welcome change. And if they can't swing that, can they at least give us another shirtless Morgan scene? Okay fine, I admit it, I secretly loved every minute, sue me.

Tags: Criminal Minds, Reviews
From Around the Web