How do you go about writing a season finale when you don't yet know if you - or your stars - are coming back for another run? Grey's Anatomy creator Shonda Rhimes recently weighed in on just that.
"It has been tremendously challenging," she told E!. "I've never started a season not knowing how it's going to end. In a weird way, it's been more creative because you don't know where you're going."
It certainly can make for unpredictable and exciting television, and lead to endless speculation about the fate of the cast members who have been with the ABC medical drama since the beginning.
Recent reports and season finale set Twitpics have fueled rumors that one or more characters may be written off the show, or have their storylines left open-ended in case new contracts aren't reached.
Doctors being offered fellowships at other hospitals is one possible route Shonda could take.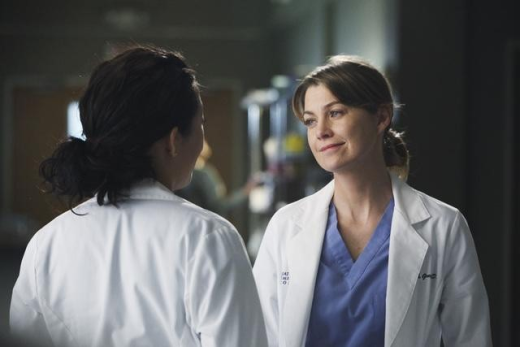 Although ABC has yet to give Grey's Anatomy an official pickup for season nine, Shonda says, "I have been told not to make any other plans. The show will be going on next season, no matter what."

"I am hopeful that it goes on with all of our originals [actors] still in tact. I love them ... Whether or not the show is going to be picked up next season is not the concern, it's who's coming back."

"I know the show can and will go on without everyone we currently have on the cast."

In the meantime, Shonda certainly has a lot on her plate and has been keeping busy with Grey's, Private Practice and Scandal (a new ABC drama starring Kerry Washington, premiering April 5).

She's also preparing for a Grey's Anatomy concert (yes, the actors will sing, a la the musical episode) taking place this Sunday at Royce Hall (UCLA) in Los Angeles, which will benefit the Actors Fund.

Steve Marsi is the Managing Editor of TV Fanatic. Follow him on Google+ or email him here.

Tags: Grey's Anatomy