Jamie Lee Curtis' guest arc in NCIS Season 9 was as controversial as it was crucial, leaving fans polarized regarding Dr. Samantha Ryan and her relationship, professional and otherwise, with Leroy Jethro Gibbs.
What can we expect from her in the coming season?
Not a lot, if anything, according to the show's boss.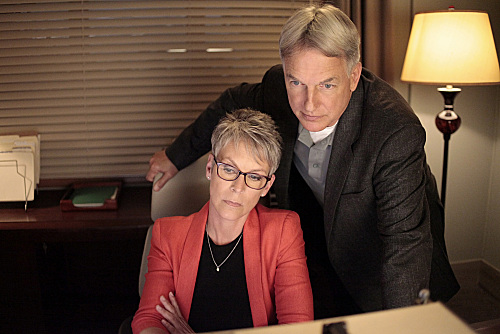 Executive producer Gary Glasberg recently told TV Guide that the loss of Dr. Ryan isn't particularly hard on Gibbs, given everything else that transpired in the Season 9 finale and the fact that Ryan is alive.

"I really didn't want to treat this relationship as if she was dead," Glasberg said.

"The show has a history of doing that and that's not the case here. I'd like to believe that we approached it realistically, and that [she left because] there are priorities she has in her life."

As for whether we'll see Curtis' complex DOD PsyOps brain gramer on the show again, Glasberg says: "If they were able to reconnect down the road, I'd love to have Jamie Lee come back."

It certainly sounds like her story arc is over now, however. For more on what we can expect come September, follow this link for the NCIS Season 10 spoilers and teasers we know so far!

Steve Marsi is the Managing Editor of TV Fanatic. Follow him on Google+ or email him here.

Tags: NCIS, Spoilers