Are you getting nervous?
With the excitement of the Fall TV season on the horizon, many fans are wondering about the status of their favorite summer program.
Indeed, with futures are on the lines - both in the business and on the living room sofa - it's time to assess the futures of various shows. Which do you hope to see return next year and which should fade into the sunset?
-------------------------------------------
Franklin & Bash (TNT) The bad boys of summer law just concluded their second season. Will unconventional tactics and frat boy humor earn them a season three?
Common Law (USA) Will these estranged partners find their way back to the therapist's couch next summer? Or is this the end of a difficult partnership?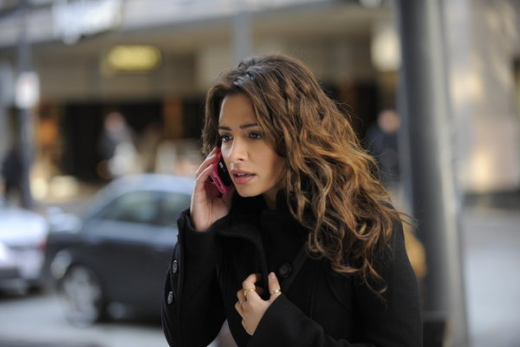 Fairly Legal (USA) Kate Reed finally moved on from ex Justin and unwittingly moved in next door to the firm's naughty new partner, Ben. Will there be love... and a third season in Kate's future?

Alphas (SyFy) Will the Alphas continue to protect the universe from wayward alphas in 2013?

Warehouse 13 (SyFy) Can we expect a fifth season of the Secret Service team neutralizing supernatural artifacts? Or will it follow Eureka into SyFy history?

Necessary Roughness (USA) Dr. Dani's got her hands full with a pill-popping star patient and a complicated love life. Will treatment include more episodes?

The LA Complex (CW) L.A. is a tough town to break into and The L.A. Complex hasn't had an easy go of it in the ratings. Is there any hope of a call back?

Political Animals (USA) Will Elaine successfully run for office? Will her family survive? And will this "limited series" return for a second summer run?

Saving Hope has already been renewed in Canada for season two. Will NBC pick up the option to show it here in the states despite shaky ratings?

Which show is your top pick to return next year?

C. Orlando is a TV Fanatic Staff Writer. Follow her on Twitter.

Tags: Warehouse 13, Fairly Legal, Necessary Roughness, Franklin & Bash, Alphas, The L.A. Complex, Common Law, Political Animals, Saving Hope