With ABC's much-talked about new show Last Resort launching its second episode this week, I spoke with Autumn Reeser about her character of Kylie Sinclair and why viewers ought to prepare for one wild ride..
Read on for excepts from this fun Q&A...
-------------------------------------------
After watching the premiere episode, I consider it one of the best new shows of the season.  What attracted you to this project and the role of Kylie?
Everything! You know that feeling you get from watching the pilot? That nonstop ride was absolutely how I felt reading the script. I couldn't put it down and just when I thought I knew what was going to happen, they changed the game. I love that unpredictability. I love it and that absolutely continues into the episodes. 
And Kylie, she was described as having the personality of a prize fighter and I really enjoyed the opportunity to sink my teeth into that. I just felt that being a part of this show would challenge me as an actor and I was looking for that this year. I was looking to do a drama and I was looking for a role that I could sink my teeth into and I felt like I found that with Kylie.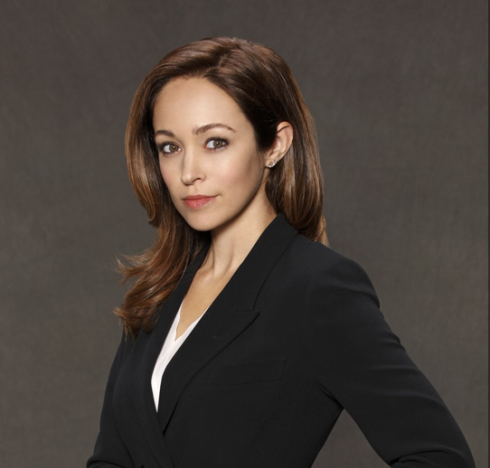 Is Kylie more interested in her own interest, such as the future of her prototype, or in finding out the truth of what's happening on that sub?
That's a good question. I think it's a combination of the two. I think it absolutely starts out as a quest that's just self serving, just to get her prototype back. Sort of reluctantly on her part, it turns into a quest for finding the truth and she's constantly challenged every episode. Is she going to make a decision that's best for her or make a decision because it's the right thing to do. And I think this is a central issue within our country right now. Hopefully people are going to find something to relate to in that dilemma.

The show is filmed in beautiful Hawaii. Since Kylie is stuck in D.C., she doesn't seem to get to enjoy the scenery. Where are most of your scenes filmed?
Indoors. My scenes are all interiors like I've been in parking structures which is the worst because it's about 100 degrees and I'm in turtle necks and jeans.  So it's not the most comfortable thing in the world, but you're filming in Hawaii so you really can't complain. 

So much of what takes place on the show is on the sub or on the island, do you ever feel disconnected from the rest of the cast?
It's definitely challenging. I hope to have the opportunity to do some things with all of these wonderful actors that we have. Where the storyline is right now I am starting to be more connected to more of our cast, which I think is a good direction to go in. There are just so many talented people, I want the opportunity to work with them..

Kylie can best serve the story by uncovering the conspiracy. That's her purpose and the great thing is that I really get to drive the scenes that I'm in which is always more enjoyable as an actor. That's the good part of being disconnected. 

Do you know if Kylie will get to leave D.C. and check out what's happening on the island?
I hope at some point. I think it's really more about what's going on in Washington. That's really what it's about for her right now but who's to say once the conspiracy is uncovered to say that she doesn't go to the island. I don't know.

You've been on several TV shows: Entourage, No Ordinary Family, The O.C. Have you had a favorite or a most challenging TV role thus far?
I would say this one. I mean, they're all challenging in different ways. For the most part there's always something to find within them but I think the difficulty in this role is that Kylie doesn't care what people think. She's not always likable so that's a newer thing. Coming off of No Ordinary Family with Katie, Katie was adorable and lovable. With that you get good things as an actor and Kylie's none of that. 

She's a little frosty at times and self serving and not always likable, but I trust that's one of the things that Shawn [Ryan, show creator] does well. Really well. It creates these characters who are gray. Like Vic Makey (The Shield), who you don't like as a person but you love as a character. I put my faith in the writers in this. That people will like Kylie not because she wants to be likable but because she's a good character. 

If you had your pick of any show on TV, other than Last Resort, what would be your dream job?
Oh, Game of Thrones. I want to do a scene with a dragon. That's all I have to say. Maybe I can be Kaleesi's long lost sister or something. 

Is there anything else you can tell us about what's coming up on Last Resort?
There's a lot of danger on the island. Danger comes from many different directions that you don't expect. There's a lot of good, juicy material there.  There'll be some good surprises. 

C. Orlando is a TV Fanatic Staff Writer. Follow her on Twitter.

Tags: Exclusives, Interviews, Last Resort, Autumn Reeser