Pilot Pickups Include Greg Kinnear Drama, Beverly Hills Cop Remake and More
by Matt Richenthal at .
All four major networks announced pilot orders yesterday, giving television fans an idea of which new dramas and comedies may be taking up room on this year's fall schedule.
Keep in mind that many of these may never make it to the air, but among the most intriguing possibilities...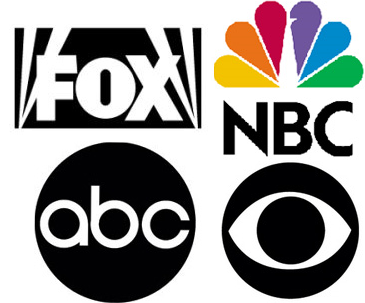 CBS


Beverly Hills Cop will star Brandon T. Jackson as the son of Axel Foley and include appearances by Eddie Murphy as the iconic-detective-turned-police-captain.

Backstrom is written/produced by Hart Hanson (Bones) and centers on an overweight detective who constantly tries to change his life.

NBC


Sean Hayes will star in a multi-camera sitcom about a man balancing dealing with a new boss and the presence of his teenage daughter.

Girlfriend in a Coma is inspired by a novel and will be a single-camera comedy that focuses on a woman who awakens from a coma and learns she has a 17-year old daughter.

The Sixth Gun is produced by Carlton Cuse and based on a graphic novel that follows around the powers/stories behind six magical guns.

Fox


Greg Kinnear will star in Rake, a House-like drama that features the actor as Keegan Joye, a self-destructive criminal defense attorney.

Sleepy Hollow is an updated version of the fairy tale, produced by Alex Kurtzman and Bob Orci.

Delirium is based on a bestselling trilogy and centers on a woman who falls in love… in a world where love is against the law and there's a procedure than can make the emotion impossible to feel.

ABC


Betrayal sounds a lot like Revenge, telling the story of a photographer who falls for the lawyer of a powerful family and the twists and turns associated with this affair.

The Returned focuses on the the revival of deceased individuals who show back up at the doorsteps of their loved ones as if nothing ever happened.

Venice is essentially a new take on Romeo and Juliet, following around two rival families and the love story that emerges between members of each.

Matt Richenthal is the Editor in Chief of TV Fanatic. Follow him on Twitter and on Google+.

Tags: TV News
From Around the Web