Valorie Curry Previews "Big Change" for Emma on The Following, Departure from Her Comfort Zone
by Matt Richenthal at .
Forgive us if we don't exactly sympathize with Emma Hill on The Following.
The former nanny has kidnapped her charge, murdered her mother and shown little remorse for either action after all.
But Valorie Curry told me over the phone late last week that her character is about to show a few signs of vulnerability and confusion, as viewers glimpsed at the conclusion of last Monday's "The Fall."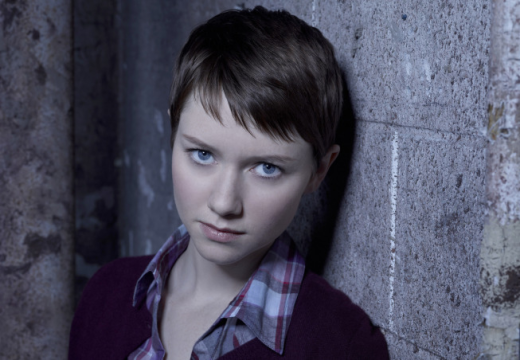 "It was a pretty huge decision to leave the guys behind," the actress said of her impetuous, desperate action with authorities closing in. "There's a big change coming up for Emma because this is the first time she's leaving the comfort zone of the cult members she's known for years."

Curry emphasized that Emma won't have an "established power" over those with whom she comes into contact next, as the "unfamiliar" territory will throw her for a loop.

Then why did she ditch Paul and Jacob? Because "every member knows they may be eventually asked to sacrifice," Curry said, adding that her feelings for that duo - Paul, especially - were/are sincere.

"She was never just using them," the star said. "She always cared about both. But she has a plan to carry out. Just because she had to manipulate them doesn't mean she didn't care about them. Emma can love you and hurt you at the same time."

"We all have pieces of Joe's grand plan," Curry said. "We all know we must play a certain role."

For how much longer will Emma be playing that role?

The actress laughed and said she reads each script with "bated breath" to be sure her character actually survives. But when the end does come for Emma, which we'd have to imagine takes place at some point this season?

"I can only hope for an excellent death," Curry said. "The kind only Kevin Williamson can write."

The Following airs "Let Me Go" tonight at 9/8. Visit TV Fanatic soon after the episode airs for our weekly recap and review.

Matt Richenthal is the Editor in Chief of TV Fanatic. Follow him on Twitter and on Google+.

Tags: Exclusives, Interviews, The Following
From Around the Web