Stephen Nathan Teases "Exciting, Emotional" Episode: Bones Meets 24 Meets Outbreak!
by Jim Halterman at . Comments
Before we get to next week's Bones Season 8 finale - where the diabolical Christopher Pelant takes aim once again at the team at the Jeffersonian - we have tonight's "The Pathos In The Pathogens."
While there's no Pelant present this week, Executive Producer Stephen Nathan told me this morning that the stakes are still high in what he describes as a "phenomenal episode" when a viral attack occurs, touching the lives of our team.
"It's sort of 24 meets Outbreak meets Bones," he said, "So it's just incredibly exciting and very, very emotional."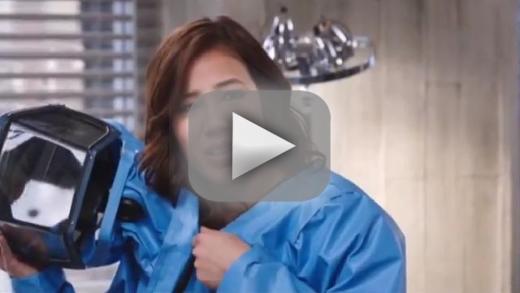 Based on what happens tonight, our team will be in a fragile state, which will bode well for Pelant's timing next Monday. Nathan teased that this evening's happenings "will follow through and affect the finale as any highly emotional situation does."

In fact, the life and death situation in "The Pathos In The Pathogens" makes everyone pause and take stock.

"Everybody reevaluates their lives," he said. "Everybody looks at their lives and realizes what is most important and that's kind of how we enter the finale."

And, in case you were wondering, it's definitely not been a random occurrence that these final episodes of the season have all been higher than usual in the emotional stakes: "Booth dealing with his mother, emotionally, brought the stakes up, his mother getting married…it's really an examination of everybody's love life put in exceptional peril," Nathan said.

Approaching these concluding installment, did Nathan, creator Hart Hanson and their team of writers approach it differently since Pelant has been such a prominent thread throughout this season?

"It was a bit different," Nathan said. "We knew there were a few things that we wanted to accomplish in the finale and heightening the tension and the conflict was crucial and there was no one better to do that than Pelant."

Finally, in regards to whether we'll have Pelant haunting our team next season, Nathan would only carefully tease the following: "Pelant is somebody that we want to still have in our arsenal next season... even if it might be for a short time."

Jim Halterman is the West Coast Editor of TV Fanatic and the owner of JimHalterman.com. Follow him on Twitter.

Tags: Bones, Exclusives, Interviews, Spoilers