Jim's Notebook: Mob City, Sleepy Hollow & Carol's Walking Dead Exit
by Jim Halterman at . Updated at .
It's all about drama this week, as I empty out my notebook with a look at TNT's next great show (Mob City), a look at the killer virus on The Walking Dead and hear from Sleepy Hollow star Tom Mison about how taking on the ironic role of Ichabod Crane.
Let's dive in!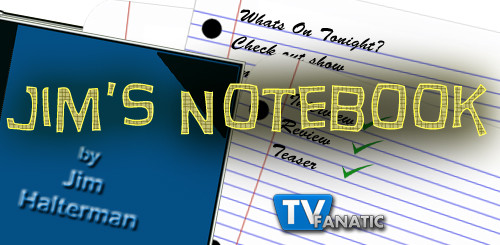 Sleepy Hollow: For, the Brit actor who plays Crane on Fox's latest hit series, portraying a character who has been asleep for 200 years is one that requires, among many things, balance.
"It's finding the balances, like the balances between that and the balance between Crane trying to hide his confusion at the world, and when it suddenly comes out," he told me. "There's so many plates that need to be spun to keep Ichabod on track, and it's hard work. It's a really difficult part to play, but I think that's what makes it so satisfying.  There's lots for me to sink my teeth into."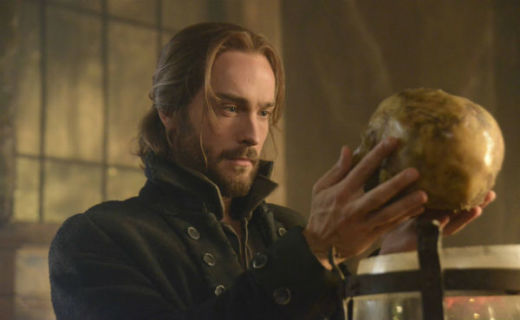 Also, while the set-up of the show might be more than a bit implausible, did the actor ever worry about whether audiences would sign up for this take on the famous Washington Irving story?

"I always like to have faith that an audience will suspend their disbelief if you present it to them in the right way," he said. "I find it peculiar when people scoff at one bold idea, and yet they'll then turn over and watch a man travel through time in a police phone box.

"I think it's just how you present the idea, and between [Exec Producers] Alex Kurtzman and Roberto Orci and Len  Wiseman, their careers have been built on asking people to suspend their disbelief." Looks like Mison's instincts were right on since the show has done so well out of the gate that it's already been renewed for a second season.

Mob City: Film noir hasn't always found a home on series television but Frank Darabont is looking to change that with the new TNT drama, which premieres December 4.  In the series that looks at the conflict between the police and mob in the 1940s and 50s, Jon Bernthal plays cop Joe Teague, explaining that the "same thing [Darabont] did with Walking Dead with the horror genre he wants to do with noir."

And while good and evil is often clear in some series, in Mob City it won't be so easily distinguishable.

"The characters are way ahead of the audience and we're kind of asking the audience to bear with us and to not necessarily get the answers right away," the actor, best known for playing Shane on The Walking Dead, told me.

"This line between good and evil, as the season unfolds, this minor issue that the season opens up with will grow and grow and grow and grow and get bigger and bigger and bigger and this problem will spiral out of control. This question of good and evil will get bigger and bigger and bigger and I think as the season goes on these questions will really be answered."

Bernthal added that his character is also one that viewers will understand as they get deeper and deeper in into the series, which also stars Milo Ventimiglia, Jeremy Luke, Robert Knepper, Edward Burns, Neal McDonough and Alexa Davalos.

"I think once you find out more about Joe and what he's been through and why he's actually doing what he's doing, things will be a lot clearer. But I do think he is a man who has seen a lot of terror in his life, he's been through a lot and I think this will be explained, and I think he's  a guy who has a hard time with relationships and he has a hard time with being in the present."

The Walking Dead: Speaking of AMC's popular zombie drama, the virus is becoming more and more of a threat and Steven Yeun told me recently that the storyline is a great message for our own world.

"The world has been stripped of order and stripped of medication and society and, because of that," he said, "things can happen and we're all susceptible to anything that was a small issue when things were going fine in the world but now they are big issues. It's transporting us to an expansion of time of really, really back in the day. You know, Black Plague times."

And what did you Walking Dead Fanatics think of Carol's exit on The Walking Dead Season 4 Episode 4? I personally was glad that she didn't get the typical death by zombie or other horrific method.

Instead, it was not a cut and dry decision and I have a feeling some of you may agree with Rick booting Carol from the group (because she killed Tyrese's girlfriend Karen as well as someone else afflicted with the virus, David) while some think it was too extreme. Let me know what you think in the comments below.  I hope we haven't seen the last of Carol (or Melissa McBride, who has brought such heart to the show).

Jim Halterman is the West Coast Editor of TV Fanatic and the owner of JimHalterman.com. Follow him on Twitter.

Tags: The Walking Dead, Jim's Notebook, Sleepy Hollow
From Around the Web