Fox delivered another non-Christmas Christmas episode with Sleepy Hollow Season 1 Episode 10.
There were some passing comments made about the holiday, mostly in connection with the fact nothing we do today comes close to what Ichabod did back in the day by way of celebration.
Oh, and the word gongoozlers -- if that doesn't make you think of "How The Grinch Stole Christmas," what will?
Christmas never really became much of a thing until Charles Dickens published "A Christmas Carol" in 1843, so Ichabod would have had no idea what Abbie was doing with oversized hosiery and the like. What little we did see was fun in an otherwise very sad installment of Sleepy Hollow.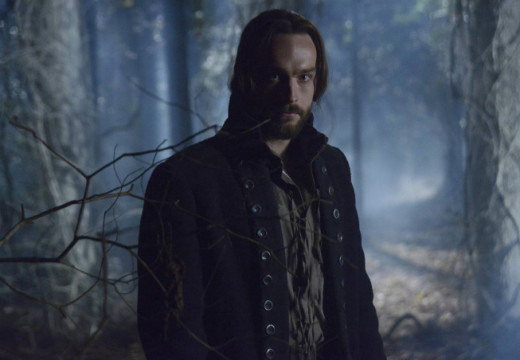 John Noble was back as Henry Parrish, because Ichabod knew the strength of his ties to the other world from his ability to summon his old friend when he severed his connection to the Horseman.
After learning he had a son, it was high on Ichabod's list to find out what happened to him and just how many descendants he may have. By his calculations, the possibilities were about 6,000 after eight generations.
Noble was about as close to Walter Bishop as he's come since Fringe ended, and it made me miss the series all the more. The way Henry worried about catching his bus and enjoyed his crosswords really hit a Walter nerve. The door was left open a the end of the hour for him to return, as he openly welcomed his two new friends into his life.
Golems are all the rage this year. There was one on Supernatural, and an episode was named after one on Ray Donovan. Here we discovered that Ichabod's son, Jeremy, not only inherited Katrina's powers, but killed Abbie's ancestor, Grace, with his ability to start fire. He turned a doll Katrina had made as a talisman to keep him safe into golem, which became his sole protector and friend.
Those 6,000 descendants that Ichabod had blithely imagined went up in a puff of smoke. The same coven that put Katrina into purgatory also put Jeremy's golem there, stopping Jeremy's beating heart and burying him when he wouldn't join them and stop wreaking havoc on everyone around him.
Talk about a bummer. I was kind of hoping for a lot more out of the "I have a son" storyline than one hour of discovery only to learn that his kid lived a horrible life and died way before his time. Learning that Katrina left Jeremy in Grace's care was great, and then not-so-great because she died caring for him before he could even care for himself.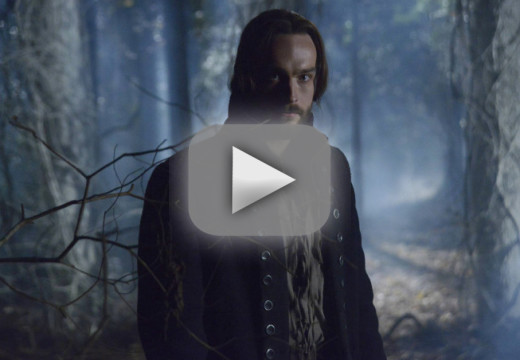 Killing the golem was horribly sad. Ichabod's plea to the creature to stop his violent rampage was very touching, as was the hand-holding as he passed and turned back into the doll. There is so much tragedy surrounding the two witnesses, that just a glimmer of hope would have been nice to hold onto for the future. 

Even Irving is feeling the heat. He's questioning what it means for his own future to be following the witnesses, who his pastor equates to martyrs and their followers to apostles - all of whom will die in their service. Oh goody!

He practically had a throw down with the hot chocolate vendor at the park with his daughter because he was temporarily possessed by some sort of -- I don't know -- demon, asking if his daughter was strong enough to fight for her very soul. More tragedy. Macey is a fighter, for sure, but she has enough on her plate trying to remain positive after a car accident took her ability to walk and tore her parents marriage apart.

Two souls were threatened: Macey's and Abbie's. Moloch is a bit on the greedy side and, apparently, in a hurry to get the ball rolling.

I guess I'd like to see the series toss us a little bone here. Yes, things are going to hell in a hand basket. Moloch is summoning the end of days and Ichabod and Abbie are the two witnesses tasked with stopping the Four Horsemen of the Apocalypse. But can't there be a little something other than Ichabod's Icabodisms (which are getting ever more dour in tone) to lighten things up a bit? 

Even on Fringe there was romantic love, familial love, humorous moments and signs of hope -- always hope. I'd like to see a little of that hope make it's way to Sleepy Hollow.

Carissa Pavlica is the managing editor and staff writer for TV Fanatic. Follow her on Twitter and on Google+.

Tags: Sleepy Hollow, Reviews