On Arrow Season 2 Episode 11, Laurel goes to The Arrow for help investigation her suspicions about Sebastian Blood and Roy gets in over his head when he plunges headfirst into superhero duties.
Laurel first goes to the ADA, Adam, to look into Sebastian Blood after his mother is found murdered, but he's unwilling to make a move after being forced to take Vertigo on live television. Laurel then goes to the only other person she believes can help in such an investigation -- The Arrow.
Of course, Oliver and The Arrow are one in the same, but Laurel doesn't know that. Is he willing to give her a chance to prove her allegations concerning his new friend Sebastian Blood might be the real thing?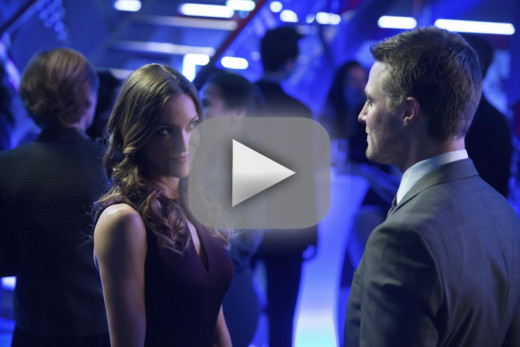 Laurel is kidnapped by a man in a mask and when The Arrow comes to help she points and shoots to kill. Who dies? Is she finally vindicated?

Meanwhile, Roy confides in Sin his new abilities courtesy of the Mirakuru serum. He won't talk to Thea, but he doesn't think he will receive the same judgment from Sin. Together they plan to find the Starling Slasher. But what happens when the Slasher takes the bait? What does it take to be a superhero? Sheer strength and the will to be one -- or is there more to it?

Find out the answers to all of these questions when you watch the latest episode of Arrow. You can watch all episodes of your favorite shows right here on TV Fanatic.

What are you waiting for? Watch Arrow online by clicking on the photo above!

Carissa Pavlica is the managing editor and staff writer for TV Fanatic. Follow her on Twitter and on Google+.

Tags: Arrow