Danielle Campbell Dishes on Davina, The Originals Twists and More!
by Miranda Wicker at . Updated at . Comments
No supernatural show is complete without a witch or five, and The Originals has one of the most powerful teenage witches on television.
Davina might have started as a pawn in Klaus and Marcel's battle for the Big Easy, but she's quickly proving that she's a force to be reckoned with. She brought the veteran vampires to their knees with the wave of her hand and man, was it exciting to watch.
So what does Danielle Campbell think about the powerful witch she portrays and her friendship with newbie vamp Josh? What's in store for The Originals in the next episode?
We got answer to those questions and more in our recent interview with the starlet. Check it out now, watch The Originals online to catch up for tonight, and then head back here to see what we thought about the twists and turns previewed below.
---------------------------------------
TV Fanatic: Let's talk about The Originals Season 1 Episode 10. That scene with Davina and the vampires. How awesome was that?
Danielle Campbell:  It was so much fun, honestly, it was really, really cool. Davina got really angry and we got to see her get emotional. It was really fun for me to get to do.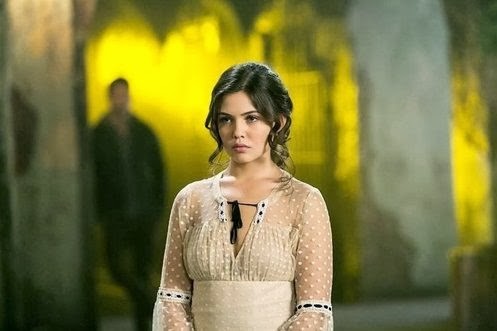 TVF: Where is Davina right now, mentally and emotionally?
DC: Right now I think Davina is feeling really betrayed by Klaus and sort of heartbroken over the fact that the one person [Tim] who helped her feel human is gone, so she's very angry. In the next episode you're going to definitely feel that and she'll lash out at Klaus and Marcel and there's a huge twist to everything in the next episode that no one's expecting. 
TVF: We asked this question in our recent The Originals Round Table, but do you think Davina has too much power?
DC: You know, she's trying to control it and she's been practicing, but she's got the power of the four girls who were killed, and the Harvest is supposed to give all the witches more power, but she already has the power of those girls, so yeah, I think it's too much power for any witch to handle. I'm talking as if I am a witch and this is a normal problem, but yes, I think it is too much power for her and she's handling it in the best way she can without dying.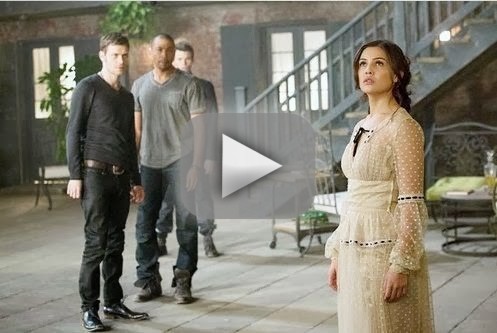 TVF: What does Celeste's return mean for Davina?
DC: Celeste returns for a reason. In the next episode airing tonight, there's a pretty big twist in why she's back and what she wants. Celeste is definitely going to be the villain of the next couple of episodes.

TVF: What can you tease about the Reaping?
DC: I don't think the witches are going to be all that happy. It does not go the way that they hope it will.

TVF: Would you like to see Rebekah rule New Orleans and would Davina stand by the original sister?
DC: I think it'd be cool to have some girl power in there! Yeah, I'd stand with Rebekah! Claire's very capable of leading!

TVF: How much are you loving Davina's relationship with Josh?
DC: Oh my gosh, he's so fun! Working with Stephen [Krueger] is just a blast and he's as funny in real life as on screen, so I'm loving it. I think the whole thing with Josh is great because any time you see Davina being scared or angry, she'll let her guard down with him. Josh is somebody that Davina can really open up to and be sarcastic with and it's really nice.

TVF: Without even realizing it, Davina has sort of saved his life, which is great for us because he's this newbie vampire who's been a great addition to the show.
DC: I agree! Our show is so dramatic and we have all this action and he's great comic relief.

TVF: What can we expect coming up for Davina?
DC: Tonight's episode is really full of twists and turns and you're going to see her turn angry again and learn reasons why you don't want her to be angry and in the future, she's going to get a lot stronger. In the next episode, you'll see her be really strong. She's a girl who has a lot of power.

Kiernan is up to something in this Originals scene. He's sneaking around in a storm.

Miranda Wicker is a Staff Writer for TV Fanatic. Follow her on Twitter.

Tags: The Originals, Exclusives, Interviews