How would YOU handle hordes of crazy people publicly hating on you?
I'd have a tough time dealing with it, and Juliette didn't fair all that well either as she only dug herself in deeper and deeper during Nashville Season 2 Episode 11.
Breaking up America's favorite couple is one thing, but in the world of country music it doesn't get much worse than denouncing God. Screaming "There is no God" into a crowd of angry people with cameras probably wasn't the smartest thing Juliette ever did, even if it was followed by the rest of her then-unfinished sentence.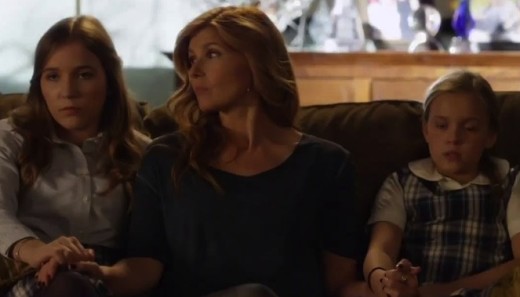 When your back is really up against the wall, as it has been for Juliette during this heinous situation, you won't stop at anything to turn things around. For Jules, that included asking Layla for help. The little jerk who has been nothing but trouble for the country star was called upon to set the record straight, and she did a fine job.
Unfortunately, when a group of people has their collective mind made up, it's very difficult to change it.
Fortunately for Juliette, there may be some positive personal moments in her near future. Yup, that's right, the Avery/Scarlett volcano finally erupted for the second time in two seasons.
With her constant complaints about Gunnar and Zoe, and him pretending like it meant nothing that Juliette showed up at his place in the middle of the night ready to declare her love, Nashville's (least?) favorite couple finally had enough of each other.
This should make for some interesting developments in the near future. Does Avery make a move on Juliette? Is she still feeling the way she did on that night of clarity? How much trouble does Scarlett being single cause Gunnar and Zoe? Will she attempt to steal her ex back from her best friend and be as hypocritical as it gets?
Speaking of Gunnar, the man sure had his hands full in first attempting to find Will and then dealing with his friend's emotions once he located him in the mountains.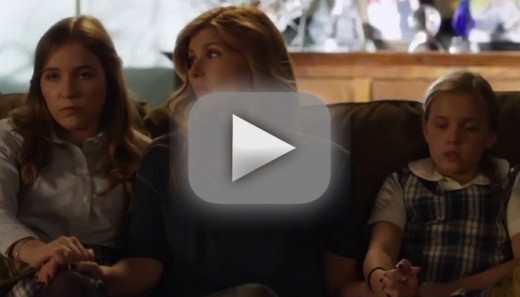 Thankfully, Will stepped out of the way of the train that was coming towards him at the end of Nashville Season 2 Episode 10. I've really enjoyed watching Chris Carmack portray Will's struggle. He still doesn't know what to do with himself, but at least we now know that he might be incapable of doing himself true harm.

Will ended up surviving the midseason finale, but unfortunately for Teddy Conrad, Peggy didn't. Teddy did a lot of mourning during the hour, but eventually he began wondering why the man was attempting to kill him in the first place.

Things are pointing in the direction of Teddy eventually finding out that his ex-father-in-law did in fact put a hit out on the Mayor. If that does end up being true, are we buying it? I know Lamar Wyatt is a terrible man, but is murder terrible? I can't imagine what would do to Rayna if she ever found out.

- I'd like 100 cartons of Kleenex delivered to the Jaymes household please. Thanks. -

Meanwhile, Rayna struggled with what song to release as her first single on the new album, and Deacon struggled with writing new material for his solo act during Nashville Season 2 Episode 11.

What did y'all think of "I'll Keep Climbing?" What were your favorite moments? What didn't you like? What was the best musical performance from the hour? Where is Teddy's search going to take him?

And given the recent events, what is your favorite couple on Nashville?

Dan Forcella is a TV Fanatic Staff Writer. Follow him on Twitter.

Tags: Nashville, Reviews