Don't be shocked, but I found that the majority of the stories on Parenthood Season 5 Episode 13 were enjoyable this week.
It seems that instead of approaching dour topics in a depressing manner, we're going to see a more them more objectively - and that greatly enhances the viewing experience.
Let's start by talking about Hank. I loved how he and Adam danced around the Asperger's topic, both knowing fully well that they were discussing the disease outside of the world of Max, but neither fully committing to it until they had more of a dry run at getting to know each other.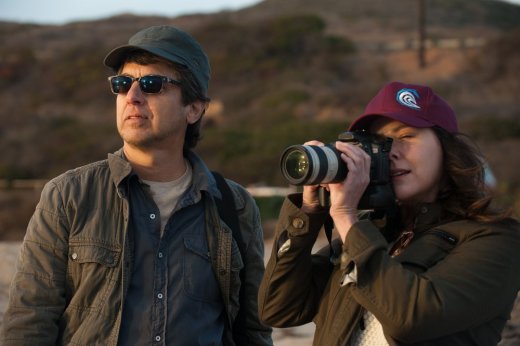 Hank's approach to Adam with a photo that was relevant to The Luncheonette was a nice touch, and it gave Adam that warm feeling he needed when it came to thinking about Max as an adult. Here's a man who can conduct himself in social situations when necessary, has a child, dated his sister -- Max's future looks bright. 
It was even cute that he and Kristina felt they had to check themselves when they realized they were almost wishing Hank had Asperger's so that it would make them feel more comfortable about Max's future. Despite the fact that the poker game fell to hell, it was pretty honorable of Adam not to share what Hank was going through with Crosby, with whom he normally shares everything. Everything about this journey of Hank's is working.
Watching Julia and Joel is still incredibly painful, and it was a relief when Julia visited with Sarah. She really needed someone to talk to, even if the advice Sarah gave her wasn't the best. I'll really be surprised if they salvage the marriage, and a little bit disappointed.
There is so little left between the Grahams that to circle back around at this point will feel false. I'd like to see the realistic breakdown of a relationship play out. We've seen them happy so now let's see what happens when they fall apart. They adopted a son who they promised a happy family. How do they deal with that? How do they break apart when the Bravermans will be all over them? That's where the story is now. It's not in salvaging the marriage.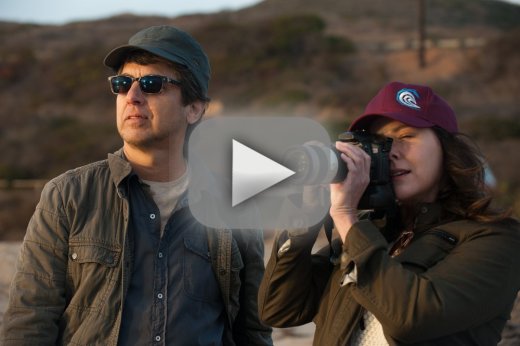 When Camille came home, Zeek seemed a little put out that her trip had changed her fundamentally. She's seen the world and it has made a great impact upon her. She not only wants to see more, she wants to experience more at home in the city in which she lives. She's not satisfied to just pitter patter around the yard.

She looked younger and refreshed upon her return. It made me wonder if Bonnie Bedelia might have had some surgery. She looked simply fabulous and it would explain her desire for an extended absence from the show. If she did, it worked well for the story. I don't imagine Camille and Zeek will be traveling down the same road as Joel and Julia, but Zeek might have to change his expectations of what his twilight years were going to look like. 

I'm a little worried about where the Drew and Amy story arc is going to progress. It seemed nice until we discovered that Amy is in a dark place and counting on Drew to keep her from tumbling into that darkness. That's a lot of pressure on Drew that a college freshman doesn't need and makes me wonder if we're heading toward a suicide attempt or something else really deep.

It never dawned on me that Amber had set out specifically to find Seth, but what a fabulous scene we got out of her. Finally, Mae Whitman was able to shine unlike anything else she has done this year. Her performance by the car when she confronted Seth was fantastic. Like many of us, he thought she was angry that she had chosen a man like him, when she was worried that she was like him.

I replayed that scene several times. It was so powerful and I wonder how many takes it took to get it right. Somehow I don't imagine many. It felt as though Whitman had been holding that in and just waiting to let it spill out and all the words were there, right on her tongue, tumbling out without the need for anyone to tell her what to say. 

That it was followed up with the pancake breakfast and Seth telling her she could never be him because she is full of her mother was also perfect. If the torturous crumbling of her relationship with Ryan brought us to this place, I am happy for it. Next year that should be on Whitman's Emmy reel. That's the stuff. 

Which storyline did you find most compelling tonight?

Carissa Pavlica is the managing editor and staff writer for TV Fanatic. Follow her on Twitter and on Google+.

Tags: Parenthood, Reviews