TLC treated Meri, Janelle, Christine and Robyn to a trip to San Francisco on Sister Wives Season 4 Episode 15, forcing the women to bond and prompting Kody to remain home.
With the kids. For four full days. What could possibly go wrong?!?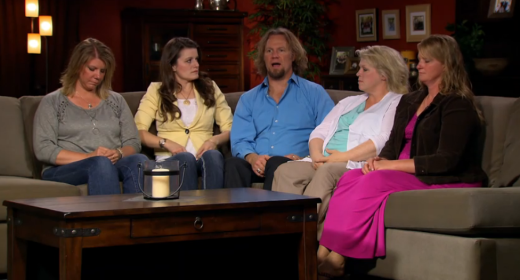 "Taking this trip is kind of like us putting our relationships as sisters wives as a priority," Robyn says of the dress shopping-themed vacation, considering the wives aren't especially close.
Naturally, awkwardness ensues right away when a store only has dresses that fit Robyn's small figure.
Roles are then reserved a day later at a pluz-size clothing store, leaving the quartet with only one logical decisions: they will go to a fabric warehouse, choose material and make the outfits themselves. Point for creativity at least.
They also all agree to go with a color scheme, as opposed to the same actual color, so each will feel special/unique at the upcoming commitment ceremony.
Back at home, Kody comes up with a genius plan: he will grill up a bunch of meat and freeze it as leftovers so the women will have an easy job with dinner upon their return.
The plan is going along smoothly until daughter Ysabel stubs her toe, Kody takes a few minutes to care for her… and the meat totally burns! Oops!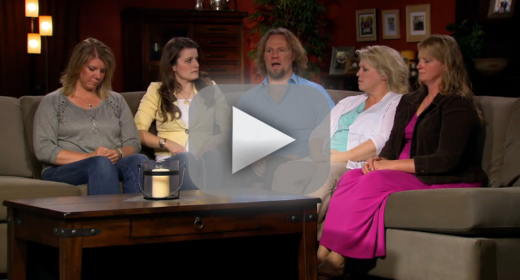 The following day, it's off to the neighbors' pool with the children, a simple little excursion that becomes complicated when Kody's three oldest daughters ask for permission for dating.

 "I want them to have some education," Kody says of telling his kids to wait. "I want them to go to college first."

The episode ends with an awkward call to the wives from Kody, who don't love talking to their shared husband in front of each other.

But then they come home, with everyone thrilled to be back as a family, and they can't help but admit: the vacation brought them closer. They had more fun than expected. The bonding worked. Success all around!

What did you think of the latest installment? Did it match last week's flash mob dance party? Watch Sister Wives online and sound off on the trip to San Francisco now.

Matt Richenthal is the Editor in Chief of TV Fanatic. Follow him on Twitter and on Google+.

Tags: Sister Wives, Reviews