On Downton Abbey Season 4 Episode 8, the Crawley family travels to London to present Rose to society, where they interact with the Prince of Wales before presenting her before King George and Queen Mary.
Mrs. Hughes and Mary discover information about Bates that could be used against him. What will they do with the evidence they found and how will Bates react?
Mary's suitors continue to compete for her attention, but one admirable man shares information that levels the playing field.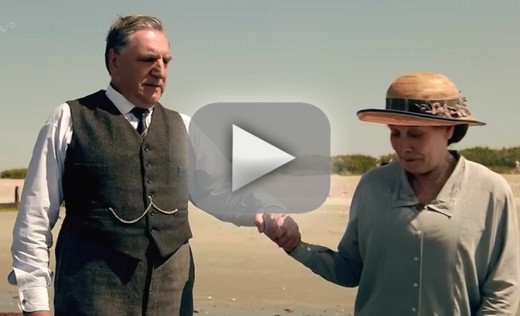 Thomas Barrow has it in for Tom Branson. Will he be able to turn the tide against Tom when he speaks to Robert or will Robert finally be able to see through Barrow's pitiful machinations?

Daisy has a wonderful opportunity placed before her, and it may be an offer she can't refuse.

Life's a beach as the staff heads there on their day off and one twosome discovers being there for each other might be just what they need at this time of their lives. 

Find about all of these stories and more when you watch Downton Abbey online. It's the season finale, so you don't want to miss a minute!

Carissa Pavlica is the managing editor and staff writer for TV Fanatic. Follow her on Twitter and on Google+.

Tags: Downton Abbey