The BAU is called in when two drowning victims are found in the desert outside of Las Vegas. Near their bodies is a sign with the symbol "2/10" painted on it.
Meanwhile, a pickpocket named Finn encounters a magician at a diner and is offered a chance to hone his skills. At first, he distrusts the old man, wondering what his deal is.  The magician - a man named Marvin Caul - eventually persuades him to join his underground gang of thieves.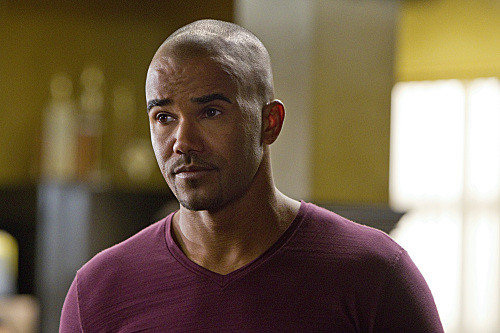 Marvin introduces Finn to a man named Caesar, whose job it is to collect "taxes" (a percentage of the "take") on behalf of "The Doctor" and to keep order in their community.  Marvin vouches for Finn and Caesar agrees to let him stay with them.

Caesar discovers that one of the thieves hasn't given up the correct percentage of "taxes" and so, under instructions from "The Doctor," he kills him and then sets up the body in a public area, with the note "2/10" painted beside it.

Reid and Morgan finally figure out that "2/10" is the hobo symbol for "thief" - and that it's meant to be a warning to other thieves.

Find out how it all comes together when you watch Criminal Minds online now.

Douglas Wolfe is a staff writer for TV Fanatic Follow him on Twitter

. Tags: Criminal Minds
Want more Criminal Minds?
Sign up for our daily newsletter and receive the latest tv news delivered to your inbox for free!
More From TV Fanatic
Jennifer Love Hewitt will be a series on Criminal Minds Season 10. CBS announced the news today.
Procedural television shows have come a long way. In this list we'll find not only the expected, but the unexpected. Vote for the best!
CBS has come out with its fall premiere schedule. When does your favorite series return?
These characters have all served their country well. In honor of Memorial Day, we salute them.
---