Pretty Little Liars Q&A: Brant Daugherty on Noel's Return, A Game-Changing Finale & More
by Jim Halterman at . Updated at . Comments
Yes, Pretty Little Liars Season 4 Episode 24 may be titled "A is for Answers," but it could just as easily be called "The Return Of Noel Kahn."
The troublemaking character - who we haven't seen since Halloween 2012 - is back on tonight's Pretty Little Liars Season 4 finale and, as actor Brant Daugherty told me recently, this development "affects the entire show."
Daugherty has been super busy in his time away from Rosewood, with a role on Army Wives and, of course, shaking his groove thing on Dancing with the Stars last fall.
But the actor he managed to preview as much as he could about tonight's hush-hush finale in our exclusive Q&A. Consider yourself spoiled warned and scroll down now...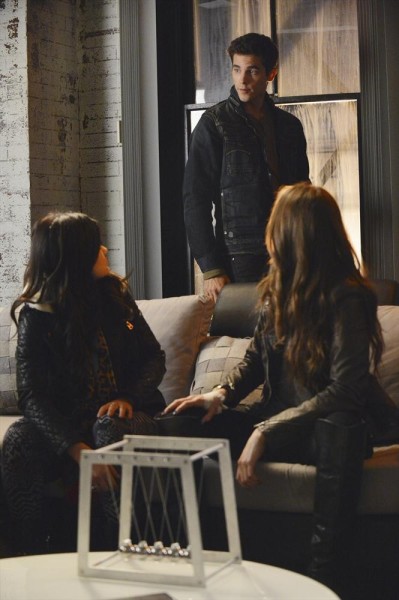 TV Fanatic: When we see Noel is it in the present day or is it in flashbacks?
Brant Daugherty: We're going to be seeing present day Noel. It's interesting. He's been gone for so long and he hasn't been off the show, he's just been behind the scenes. He's still got some tricks up his sleeve.
TVF: Will we find out in this episode what he's been up to during his time away?
BD: You're not get the entire backstory of what Noel's been up to. I hope that's something that we can get into in the future but it's definitely a different scenario that you've ever seen him in it before. So Noel's been busy.
TVF: Would you say that he's been more present than we've realized?
BD: I can't say, this is Marlene [King, creator] or Oliver's [Goldstick, Exec Producer] idea but I think Noel is one of the game changers. I think the things he does aren't necessarily at the forefront but he ripples out, he affects the entire show.
[I asked Marlene King about Noel's return and all she could say was 'It's fantastic stuff to learn that Noel has secrets too, and that he is more involved in the story than we believed he was.' And when asked the same question about whether he was more involved even when he's been away she replied 'Yes. I'd say that's safe to say.']
TVF: So Noel hasn't been off saving orphanages or anything like but that he's been up to no good?
BD: [laughs] Yeah. He's helping provide aide to disaster victims or anything like that. No, he has his own agenda.
TVF: It does not involve orphans.
BD: Not as far as I know.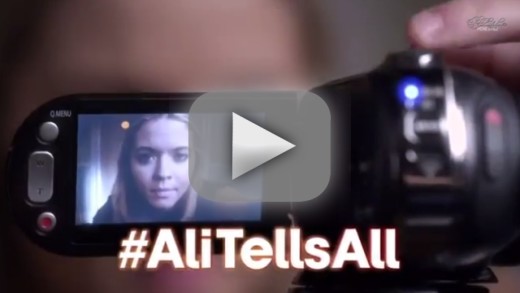 TVF: Do you have an idea where things are heading beyond this episode?

BD: Oh, God this is the game we play every single episode. They like to keep us guessing just like the audience so we read the scripts one at a time as they be aired on TV. Unless it's something crucial to the character, we don't necessarily get the big picture.

TVF: Do you think that it actually helps your work as an actor just because if you knew what was coming five episodes down the line that it could affect your performance?

BD: Yeah. I'm always most surely digging information out of them. They're very creative in what they decide to tell the actors, which I think is one of the draws of this show actually. One of my favorite shows of all time was Lost and you come to realize at some point that the actors generally don't really know what's happening as far as the big picture.

TVF: Do you and your fellow actors on the show sit around and theorize what's coming just because you don't really know?

BD: Absolutely. Janel Parrish who is one of my best friends and this is a game we love to play, "what do you think is going to happen next?" We have our theories but God only knows if they'll be right.

TVF: I know it would be fun to see Mona and Noel really team up together at this point in the series.

BD: You know we had a brief relationship in Season 2 and it ended very unceremoniously with me dumping her and we've had no interaction since then and she went off to Radley and everything then. I would love to see them get back together. Not as a relationship but at least as a partner.

TVF: Do you think the audience will look at Noel differently after what see in the finale? We always assume he's up to no good but…

BD: See that's one of the beauties of Noel Kahn and the characters the way they write it, is you never know where he's coming from, you don't know what his motives are, you don't know who his allies or his enemies are necessarily but he does have a huge impact on Rosewood. It's so much fun to play a superior character like that.

If you just went back stories to see if they're actually right or if they line up with what the producers and writers thought so I love being on the ride just like you guys do. As far as your question, I think you should expect the unexpected from Noel.

TVF: But probably not dancing, right?

BD: [laughs] Oh, that would be interesting. That's where he's been, learning to dance, the poor guy. I will say the week we were shooting the finale was the week I was learning the foxtrot on Dancing with the Stars and I would be practicing my foxtrot all by myself on the sound stage all alone and then they would bring the actors back in and we would all yell 'action, go through the scene, as soon as they yelled 'cut!' I'd be back to dancing. And you would think it would make me graceful but it did not.

TVF: How was it just getting back into the world of Rosewood and the show? You have been away for awhile and you've done a lot of different things.

BD: It was amazing. The show has always felt like home to me honestly and you know I was off doing Army Wives and Dancing With The Stars and it was essentially a completely different world. I was so thrilled to be back and see everybody again. It was kind of like a homecoming.

TVF: And the girls were very present during your Dancing with the Stars time because I know they kept popping up in the audience too.

BD: They were so amazingly supportive and I'm very grateful to all of them. Ashley, Shay and Sasha were there one week and then Nia and Janel came another week. I was really overwhelmed seeing them there.

Ali finally gathers all the girls up to tell everyone about the night she disappeared on "A is for Answers."

TVF: You've done Pretty Little Liars, you've done Army Wives, you've done Dancing with the Stars, where is your fan base now?

BD: I don't even know anymore and I think honestly just from Pretty Little Liars, I'm not even sure who the demographic of the show is anymore because there're so many people from all ages and walks of life that are coming up and they're such huge fans. It's just amazing the show has had that far of a reach.

TVF: And you did some comedy with The Starving Games, which I know is on Netflix now.

BD: It's a direct spoof of The Hunger Games so we mixed in some other popular references like the Avengers, Sherlock Holmes, directed by Friedberg and Seltzer, the guys who do all of those movies. I'll say it was so much fun to work on and I ruined dozen of takes laughing my ass off.

TVF: How as that for you because most of the stuff I know you from is pretty serious stuff, Days Of Our Lives kind of things, Army Wives and that looks like a pretty much comedy/slapstick kind of thing.

BD: This is what I'm been trying to convince everybody for years, I'm hilarious. [laughs]

TVF: And now they know! Final question: can you even say if you're in the new episodes of Pretty Little Liars Season 5?

BD: Your guess is as good as mine.

The Pretty Little Liars season finale airs tonight at 8pm on ABC Family. 

Jim Halterman is the West Coast Editor of TV Fanatic and the owner of JimHalterman.com. Follow him on Twitter.

Tags: Pretty Little Liars, Interviews, Exclusives