Dean won't exactly be his usual self on Supernatural Season 9 Episode 17.
Struggling with the after effects of the Mark of Cain, this change will be apparent to Crowley, who taunts his in the following sneak peek.
Over a game of pool, he has a simple question for Dean: Are you scared?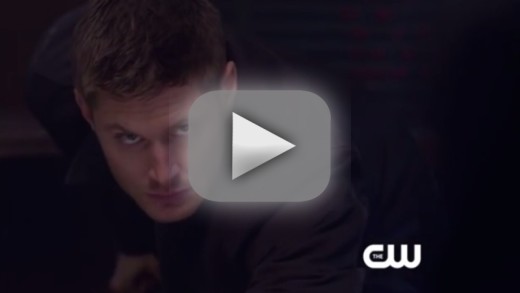 Check out the clip above and look for Sam to suspect possession is at the center of a string of violent murders on "Mother's Little Helper."
Gil McKinney, Jenny O'Hara and Alaina Huffman all guest star on the installment, which will mark the directorial debut of Misha Collins. 
Go ahead and watch Supernatural online if you need to catch up and toggle through episodic images from Wednesday's outing here:
Dean's hard at work with a bottle of booze to help in "Mother's Little Helper."