As the twists continue to transpire, the truth becomes more and more unclear. 
On Elementary Season 2 Episode 23, Mycroft revealed himself to be an asset of MI6... after which Sherlock discovers that his brother may be being framed for murder. 
Also on the final installment before the Elementary Season 2 finale, Joan reveals to Sherlock that she will be moving out of the Brownstone to find her own place.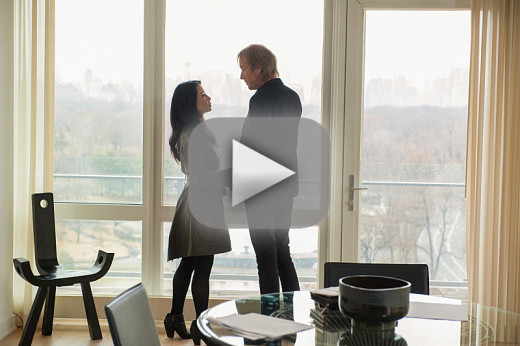 To state the obvious, Mycroft just being an asset to the MI6 was a little disappointing. As I stated in my review for Elementary Season 2 Episode 22, I was expecting his role in the British Intelligence community to be a bit more impactful. I knew that he would never be someone extremely important, but I wanted more. 
Regardless, I do not trust Mycroft. In the beginning, he was adamant about Sherlock not taking on the investigation to uncover who killed Arthur. This was the first sign that he had something to do with it.
Do I believe he is being framed? Yes. I have my money on Mycroft being the mole and someone else pulling the trigger. 
Maybe this is my bias coming into play here, but I don't want to see Mycroft end up being the good guy. The best quote to describe my feelings towards him came from Joan:
Sherlock may be insensitive and intrusive but with I know exactly where I stand with him. He deserves better than you and so I do I.
How do you trust someone who has made a living out of lying for the past 20 years? In the end, I don't see the writers making Mycroft the enemy. As you know, they turned Moriarty into a redeemable character on Elementary Season 2 Episode 12 when they made her into a mother. But her character is still flawless.

The investigation itself revolved around the murder of a former MI6 analyst suffering from mental delusions. When he believed he had discovered a mole within the British Intelligence Community, he tattooed the information on his arm in invisible ink. Surprisingly, Sherlock couldn't decipher the tattoo.

Eventually, it was discovered that the murder victim used to spy on Sherlock. Since Holmes is "special," he attracted extra attention and thus causing Mycroft to have to "allegedly" return to MI6 to protect him. 

During all of this, Watson chose to tell Sherlock she was moving out. As expected, it did not go over well. Sherlock believes that Mycroft is the catalyst and doesn't understand that she needs her own space. I feel for Sherlock because I don't like her with Mycroft either - but in the same breathe, I sympathize with Joan.

After two years together, I think Holmes is ready to live on his own and she needs a life of her own. 

Overall, this was another great installment to lead us into the finale. With many questions unanswered and Myrcoft's allegiance unclear, it's safe to say the final episode in Elementary Season 2 will leave us wanting more. 

Do you believe Mycroft to be innocent and truthful?

Tags: Elementary, Reviews