One Tree Hill Rewind: The Places You Have Come To Fear The Most
by Leigh Raines at . Updated at . Comments
Can you ever imagine Lucas as not being Lucas Scott?
Well that's what was going through his mind by the end of One Tree Hill Season 1 Episode 2.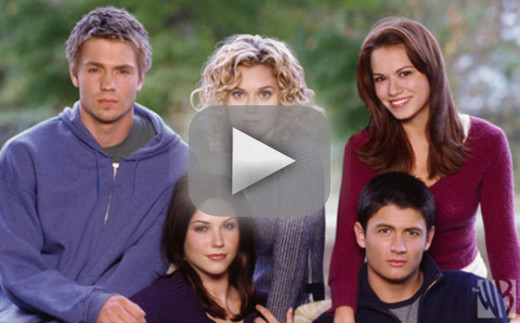 Two Scotts. One team. Apparently there wasn't enough room for both...or at least there wasn't back then with the size of Nathan's ego.
I can't believe what a little punk-ass Nathan used to be! I mean, we all know he started out that way and we can send an extra special thank you to Tutor Girl for helping him change his douchey ways. It's still just funny to see!
It didn't help that he was living under Dan Scott's roof at the time. It's crazy that this was only the tip of the iceberg that is Dan Scott. He was pushy, annoying, arrogant, and riding Nathan about basketball so he could vicariously relive the life he screwed up. But Dan's dark side goes SO much deeper. He was really driven by his own insecurities and failures.
Need a reminder? Watch One Tree Hill online at any time!
I guess I never really understood the title until I rewatched the episode knowing everything that I do now. Everyone faced a fear. For Lucas it was stepping back on that court in a place where people would know he was Dan Scott's abandoned son.
Lucas: I didn't want to be like him and I was afraid that I'd become him if I played. In the gym, I felt like he had a piece of me. I never felt like that on the playground.
Karen: Well, I'd say he's taken enough from us. I took the night off to watch my son play again. The way that he used to when he loved the game more than anything.
Nathan and Dan had to face that Lucas existed and that despite his pitiful first varsity game, he was a really good ball player who could steal the spotlight from Nathan.
Karen feared seeing Dan and remembering her old life, the one she spent years getting away from. I really think that Haley put it best:
She doesn't want to go. She doesn't wanna see her high school sweetheart slash your brother Dan slash the jerk who abandoned Lucas slash the father of Nathan, the team's star player slash my wrists if I hear the story again. Let's go.

Haley
Peyton feared becoming a cliche by being just another cheerleader. Her conversation in her bedroom with Brooke was so weird because Brooke was literally a 180 of a different person when we first met her. She was shallow, superficial, and didn't truly care about anything. That's certainly not the Brooke Davis we came to know and love.

So back then not knowing who they would turn out to be...

Who would you have chosen: Peyton or Brooke?

Leigh Raines is a TV Fanatic Staff Writer. Follow her on Twitter.

Tags: One Tree Hill, Reviews