Watch Glee Online Free
Try Amazon Prime for FREE and watch this title!
Glee Season 4 Episode 9: "Swan Song" Photos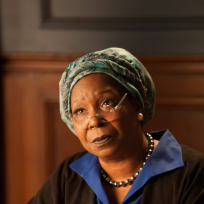 Added:
Displaying 1 photo
Around the Web
Want more Glee?
Sign up for our daily newsletter and receive the latest tv news delivered to your inbox for free!
Brittany: Did you lay out the line of cereal for me?
Sam: Well, it's Tuesday, and I know how you forget to eat breakfast on Tuesday because the first few days of the week tend to confuse you.
This is all Marley's fault. New Rachel, my butt. I knew Rachel Berry. I was friends with Rachel Berry. And you, Marley, are not Rachel Berry.

Tina