Winter Calls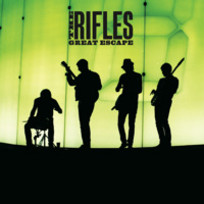 As Heard On:
Winter Calls Lyrics
Winter calls when I'm alone and at the end of the day
Like any fool who'd been the owner to a pretty face
Now time, it separates us to a different place
I'd be all right if I could only stop thinking

And if I'm happy 'cause you say you are, I'd be lying
And if I said I was a man that don't need anyone at all

Then I know I was wrong

But don't leave me out in the cold
Foolishly shaking my bones
If you don't want my heart, let me know
I get lonely when winter calls

Winter calls the start of June until the end of May
'Cause any rule I've ever had, I've always had to break
I find I sit around trying to compensate
I feel all right at times, but only when I'm drinking

And yes it hurts to know that I am not your obligation
But I don't want to spend a lifetime waiting

And if I'm happy 'cause you say you are, I'd be lying
And every time I close my eyes I'm hearing warning sirens
The thought of you in someone else's arms and I feel violent
And if I said I was a man, then maybe I was fool
****** Listen on
iTunes
******
Charlotte: My mom always says God doesn't give with both hands. You're young, beautiful, brilliant. There has to be something you can't have.
Amelia: Some days I'd give that all up.
Charlotte: That's just the craving talking. The longer you go without a drink...
Amelia: I drank at your wedding. I thought it was ginger ale. I spit it out.
Charlotte: OK, since then?
Amelia: Nothing, but I can't stop thinking about it.
Charlotte: It was an accident. Don't let a slip turn into a fall. Get your butt to a meeting.
You are your past. Own it.

Violet