Who was the better celebrity guest star?
Which of the two celebrity guest stars on this week's double-installment of The Simpsons was your favorite?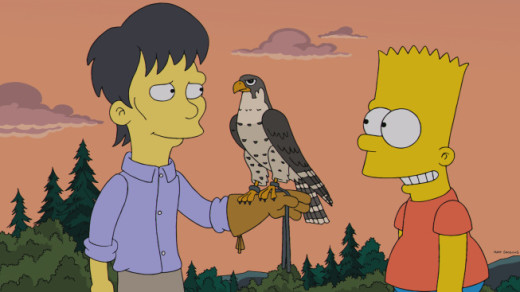 Tags:

Related Polls:

Related Post:

Created by:

Created at:
Homer: (Wearing glasses) The sum of the square roots of any two sides of an isosceles triangle is equal to the square root of the remaining side!
Man: (From inside a bathroom stall.) That's a right triangle, you idiot!
Homer: D'oh!
Homer: Aw, twenty dollars? I wanted a peanut!
Homer's Brain: Twenty dollars can buy many peanuts.
Homer: Explain how!
Homer's Brain: Money can be exchanged for goods and services.