Watch Da Vinci's Demons Online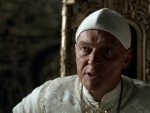 Watch Da Vinci's Demons Season 2 Episode 3
"The Voyage of the Damned"
Original Air Date:
Leonardo faces off against ambidextrous swordsman Duke Alfonso of Naples in an attempt to steal his ship. He also builds a submarine! Pope Sixtus excommunicates Florence forcing Lorenzo's hand, while Lucrezia tells Lupo Mercuri to go see "the Prisoner." The man's identity will prompt him to reassess his position.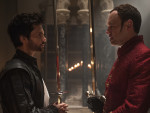 Watch Da Vinci's Demons Season 2 Episode 2
"The Blood of Brothers"
Original Air Date:
Leonardo invents a crude amplification system allowing Lorenzo to speak to his people. The Pazzi traitors are hung for their crimes.