Fargo Spoilers
Fargo Season 2: Location, Era, Characters Revealed
Fargo Season 2 has been confirmed. And now many details about future episodes have been announced.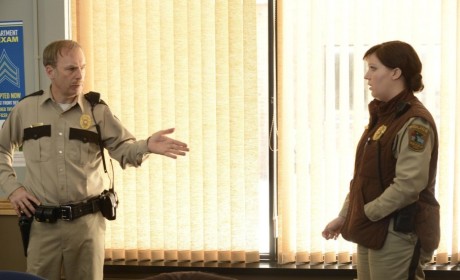 Fargo Interview: Executive Producer Talks Surprising Jump, Season 2 and More
Fargo Executive Producer Noah Hawley discusses the show's time jump forward, the connection to the movie and season 2.
Gus: Lorne Malvo.
Lorne: Did you know the human eye can see more shades of green than any other color?

What's with all the duct tape?

Don Chumph